Emma!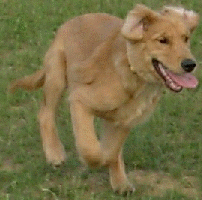 Our Golden Retriever Puppy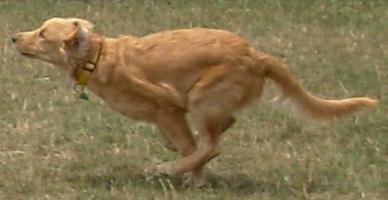 Click here to see quickly how Emma grew!

(most recent pix at the top -- go to the bottom and scroll up to see the story chronologically)

6 Sept 2014
Doggy Dip Day!
Than which there is nothing better!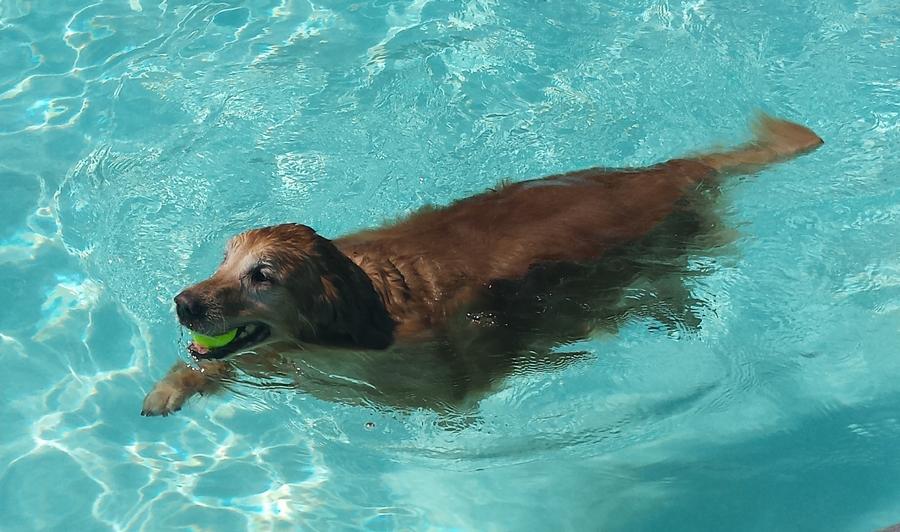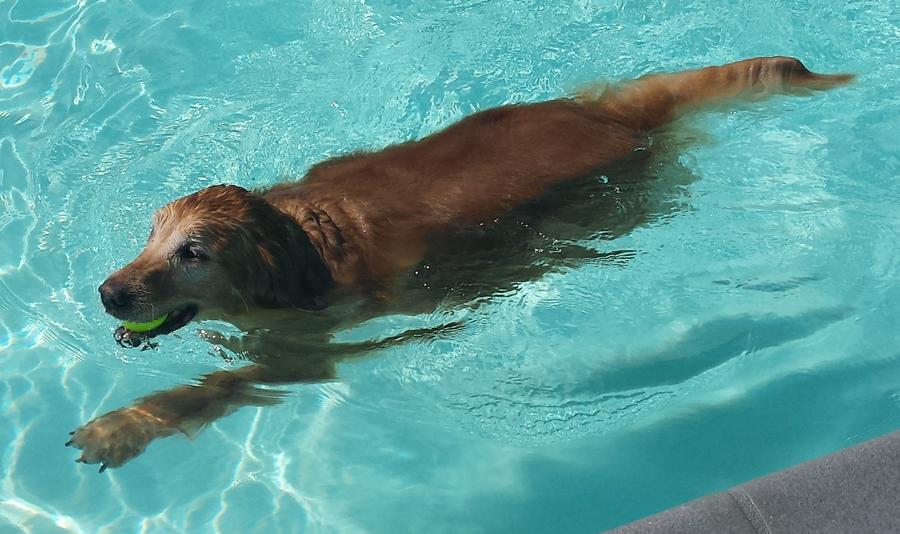 VIDEO: click this pic to see her swimming: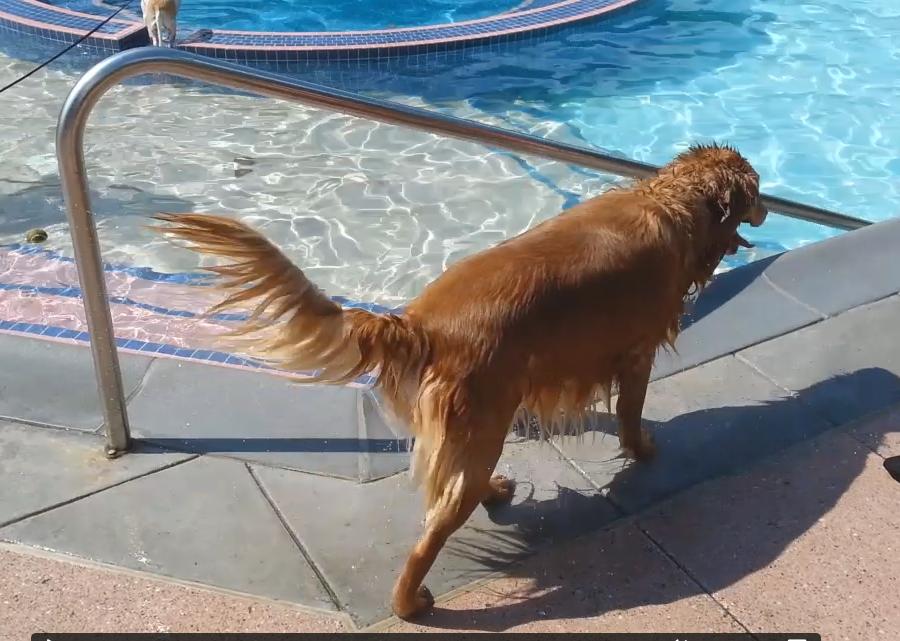 Tired after lots of fetching & catching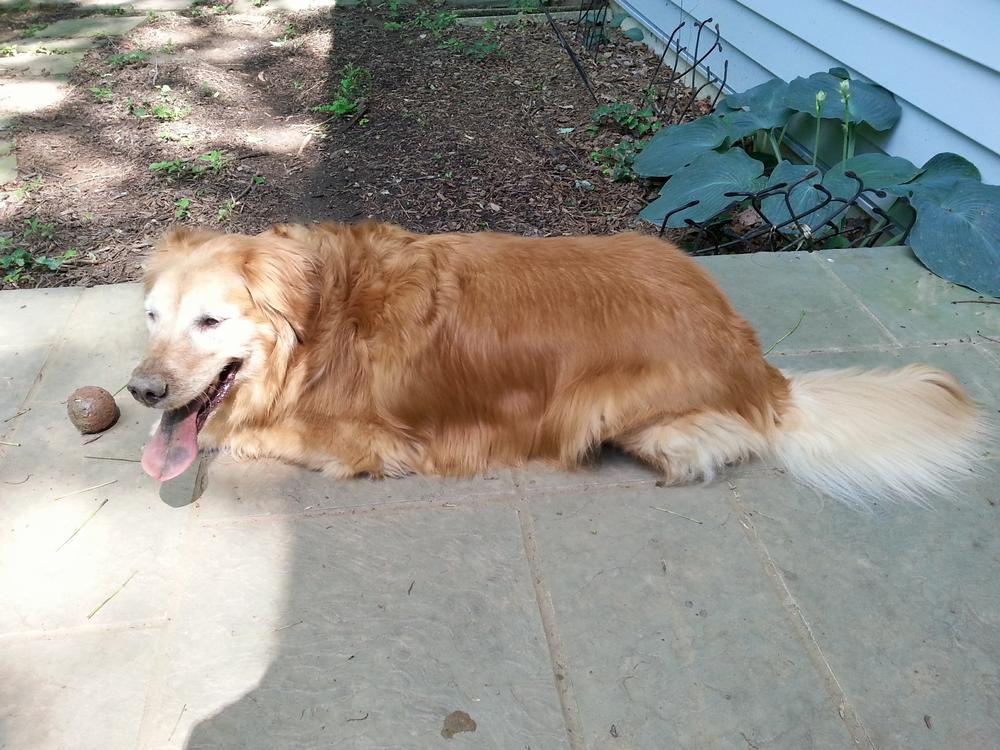 14 Feb 2014
VIDEO: click here to see her playing fetch with the disk in the snow!

4 Jan 2014
She's never happier than when she catches the ball!


JUST A MOMENT PLEASE



31 Aug 2013
VIDEO: click here to hear the cute squeeky bark she makes
when she wants help retrieving the ball,
because it's somewhere she can't get to
(usually she's pushed it under the fence)

13 Aug 2013
Wagging (with ball)!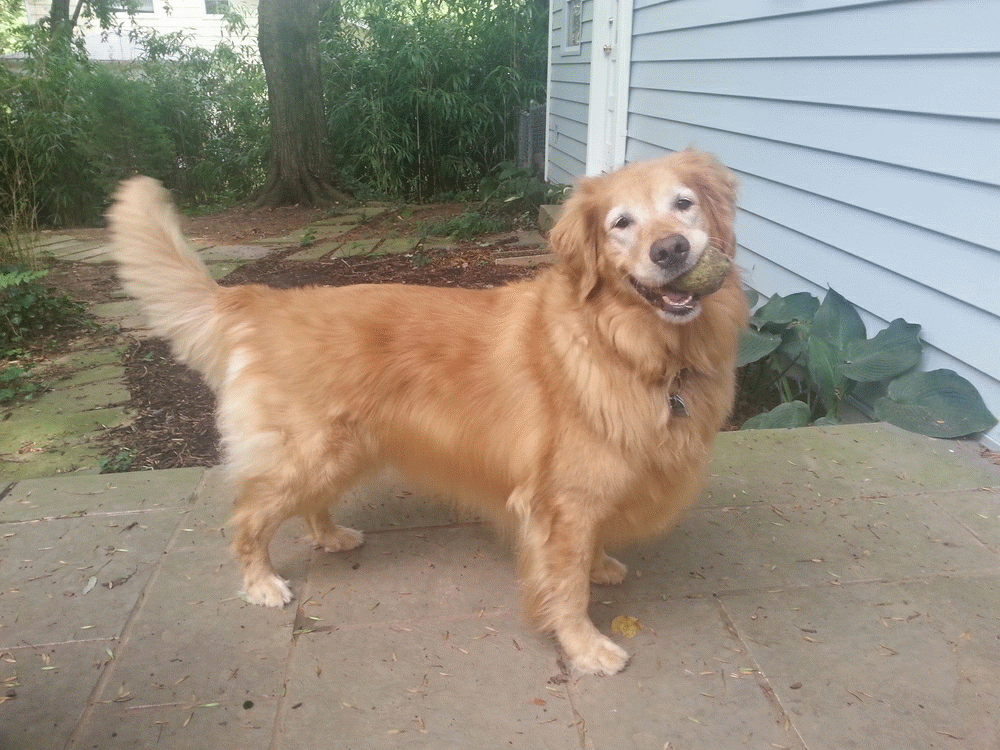 10 Aug 2013
Ball!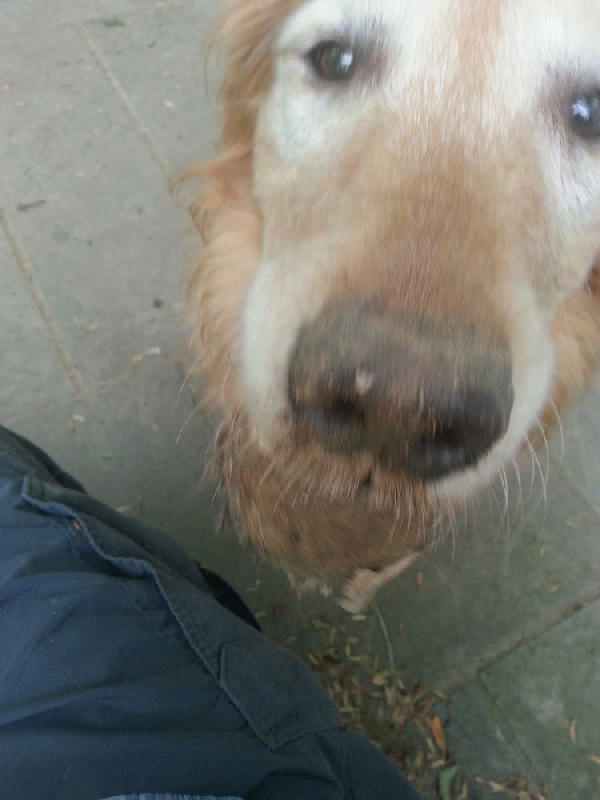 1 Aug 2013
Aren't I a sweetie? So throw the dang ball!!!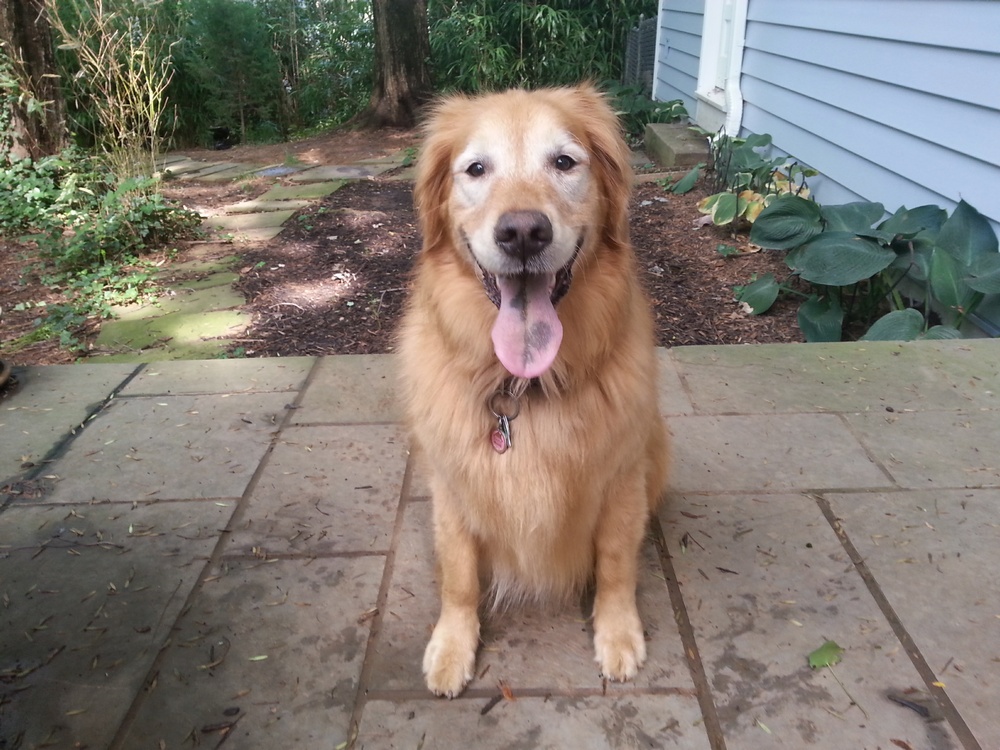 30 July 2013
VIDEO: click here to see Emma catch a (squeaky) ball!

29 Sept 12
Fetching while we have our croissants & coffee
That ball is perfectly seasoned!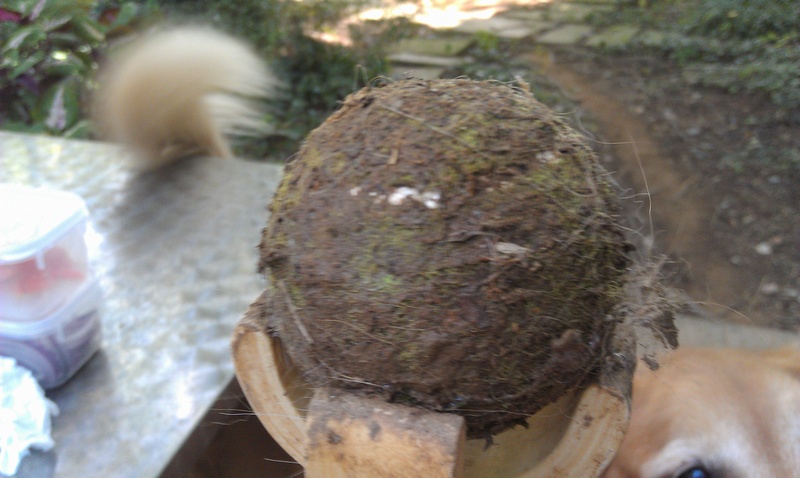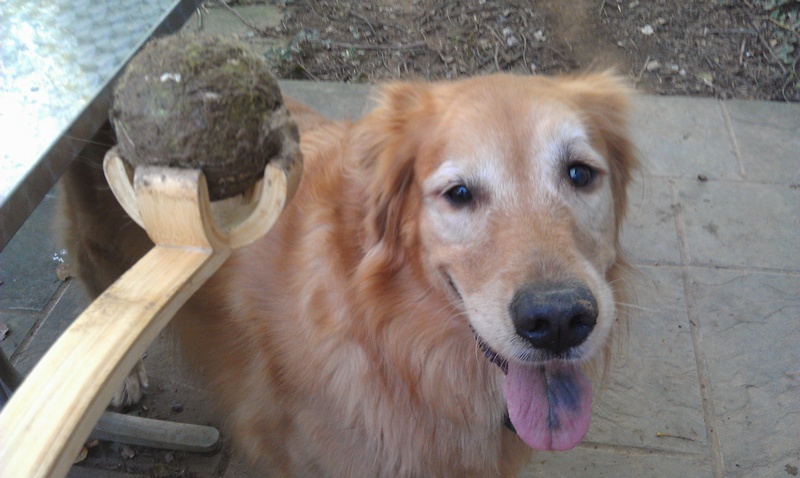 VIDEO: click here or here to see a fetch in action!


25 Dec 11
Xmas!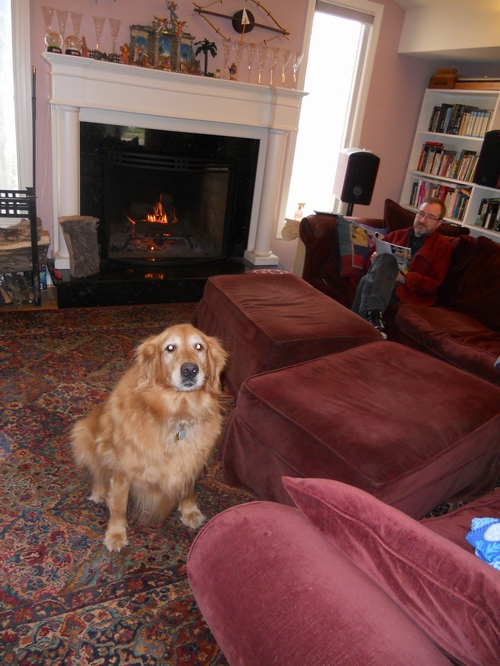 (She wouldn't move an inch with one of those cutesy things on her head, just cowered in shame until we removed them....)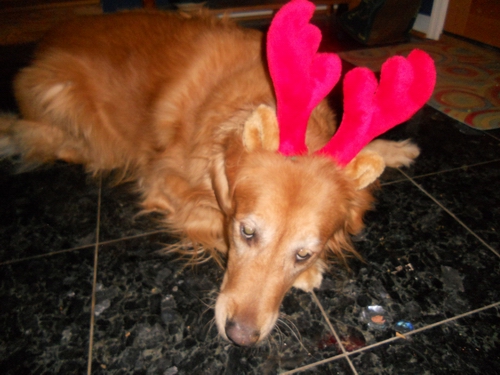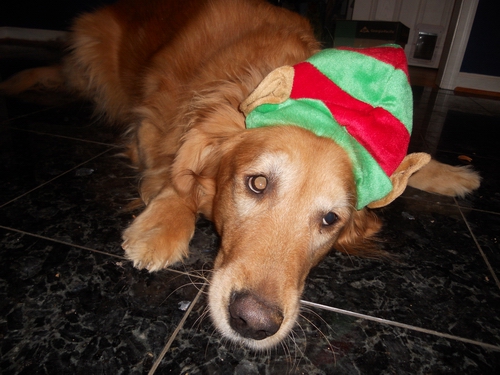 1 Sept 11
Lying on the (still messy post-Irene) terrace while we have our croissants & coffee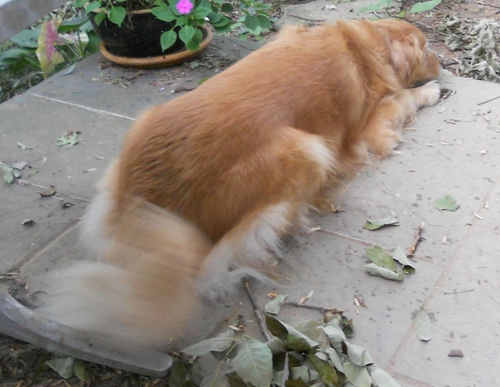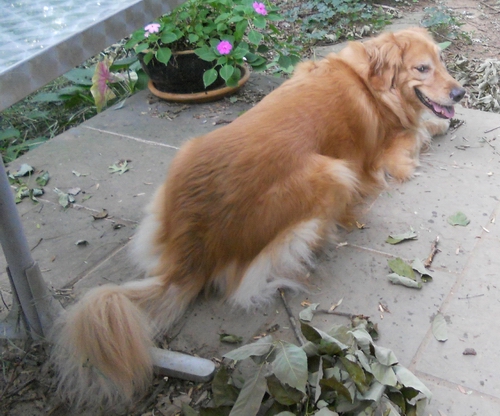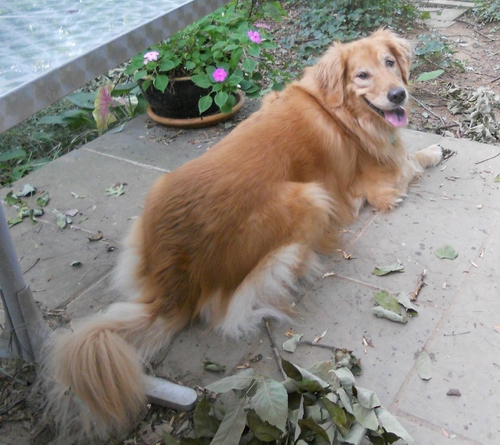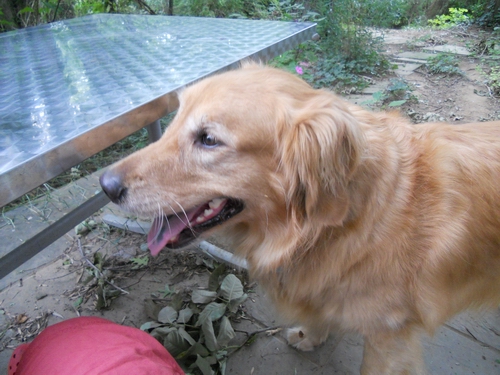 25 Dec 10
Xmas day in front of the fire, gotta rub itchy eyes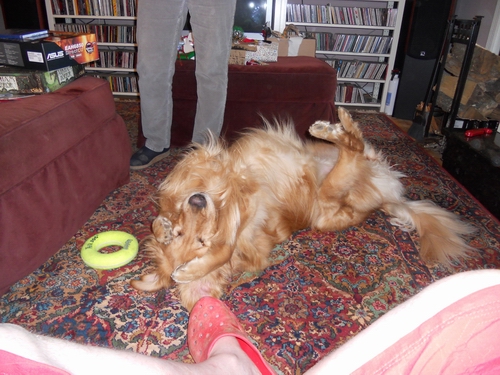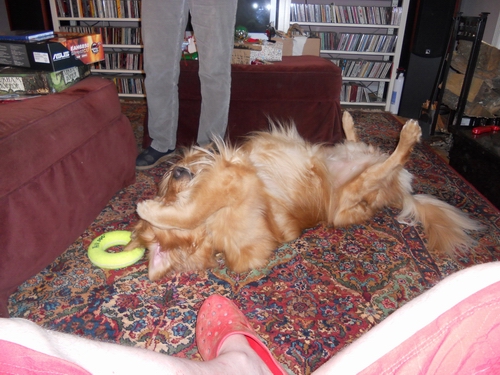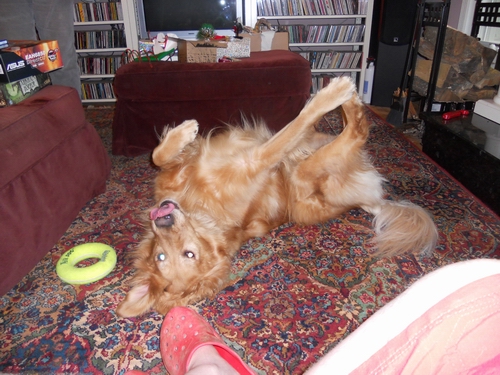 11 Sept 10
Doggie Dip Day at the county pool!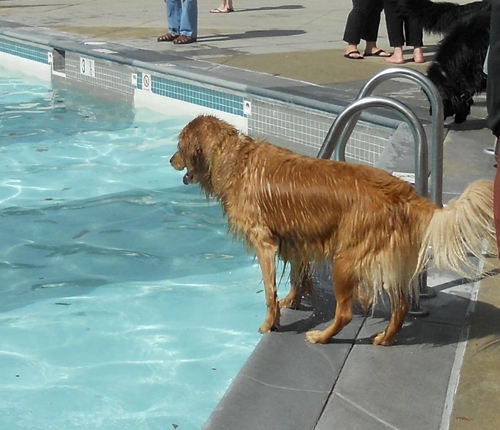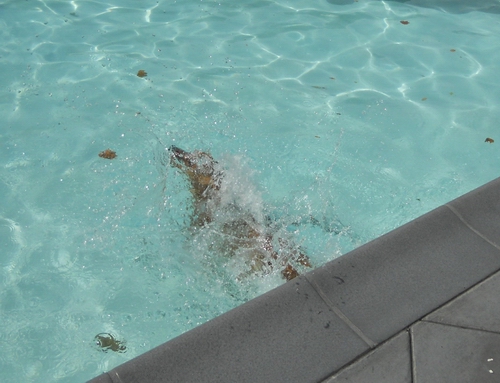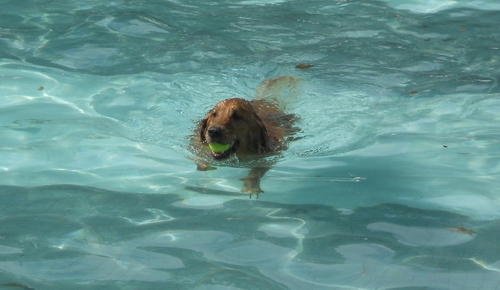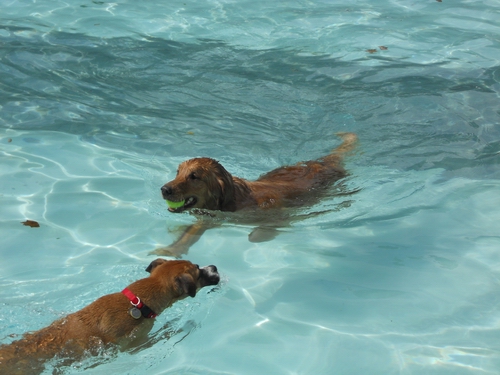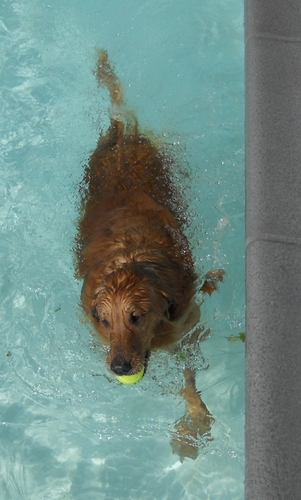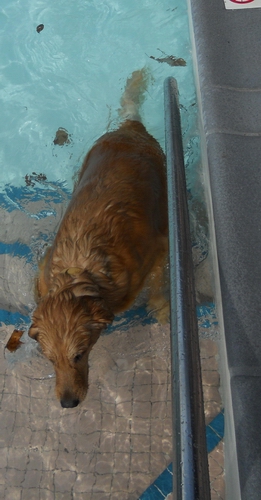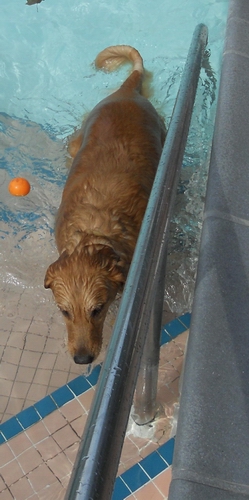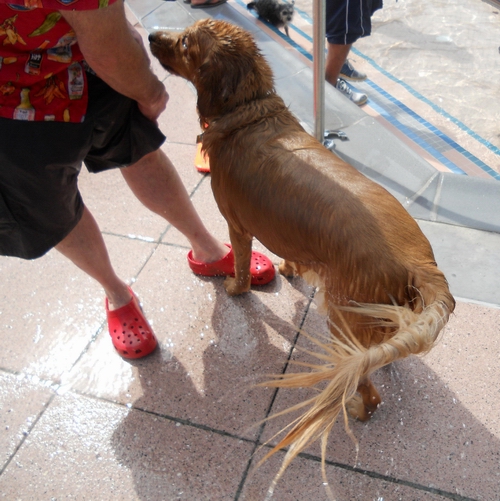 6 Feb 10
An insane amount of snow!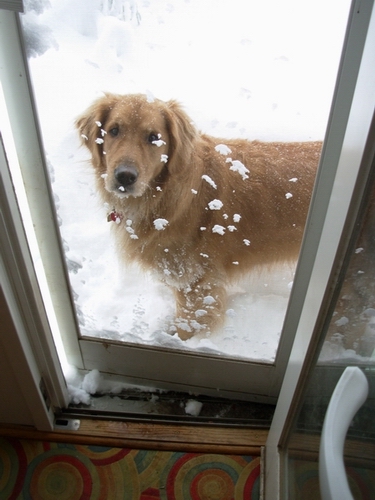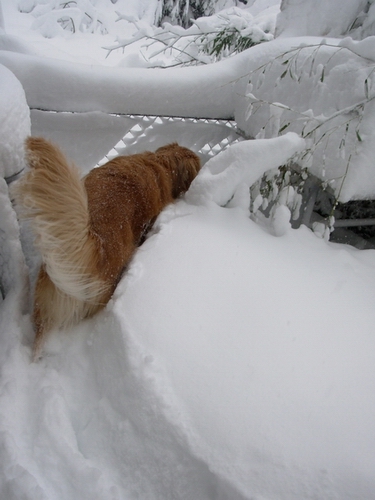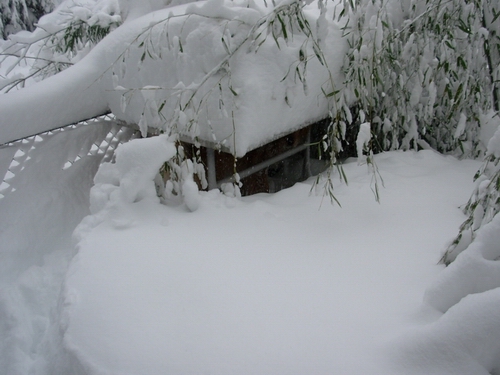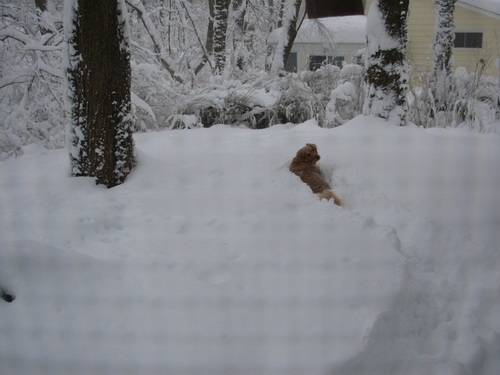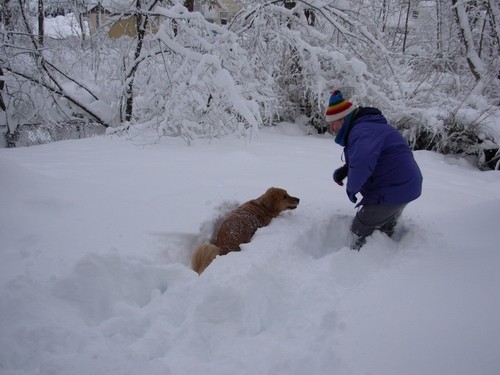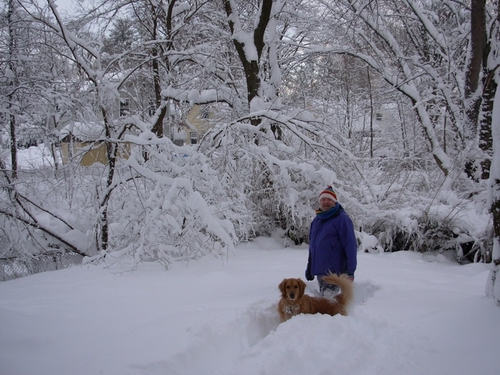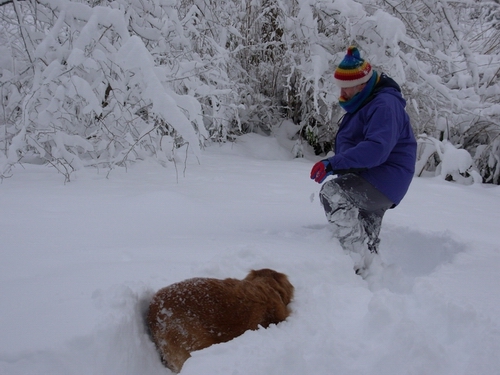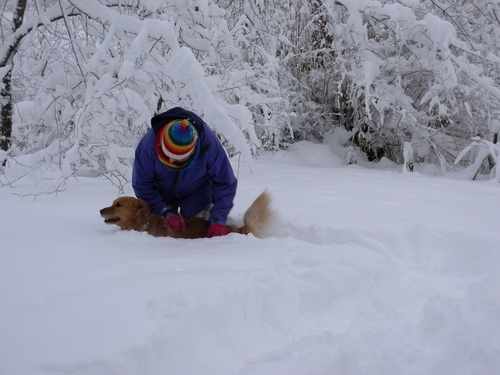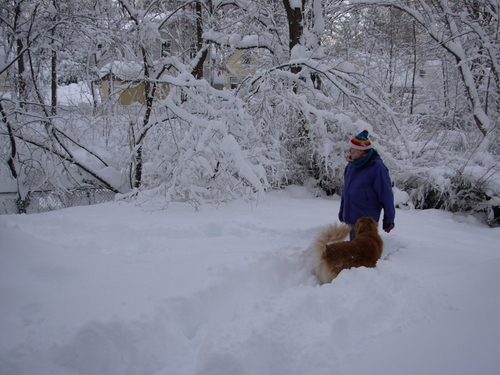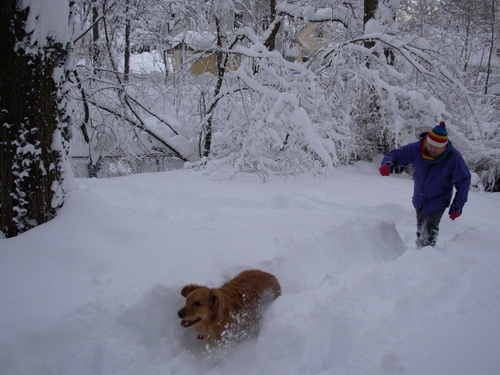 21 Dec 09
The disk in the snow -- VIDEO: click here! and here!

31 Oct 09
Sweetumspoo!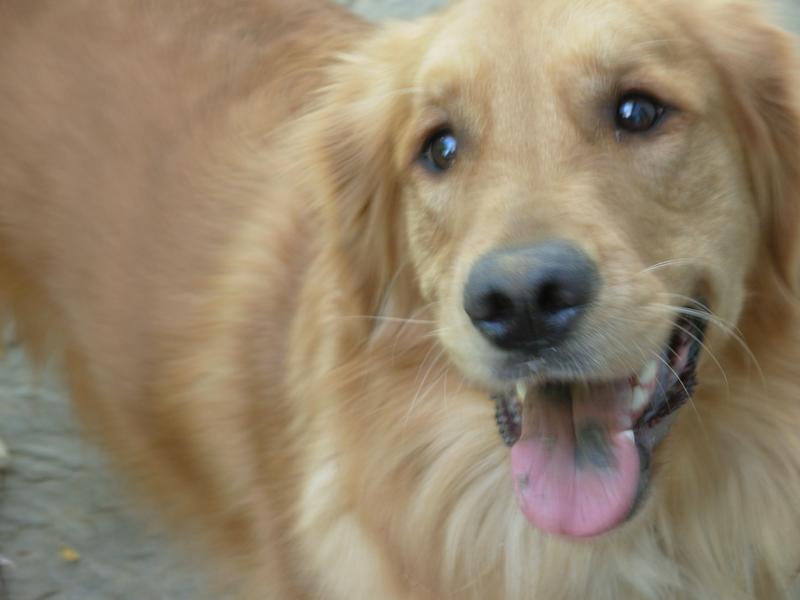 The Disk!

VIDEO: click here to see her make sure the disk is really truly dead!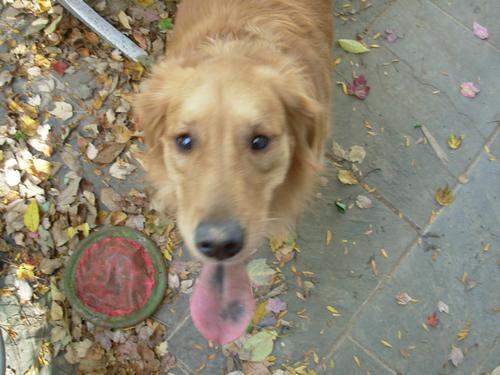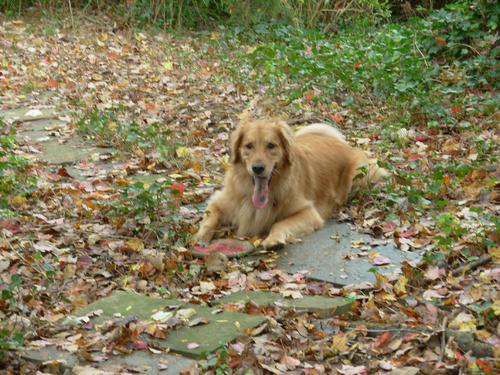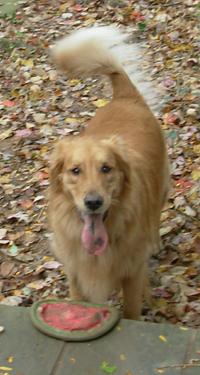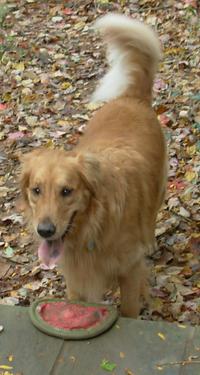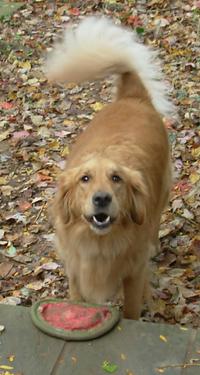 9 Aug 09
Got clean at home!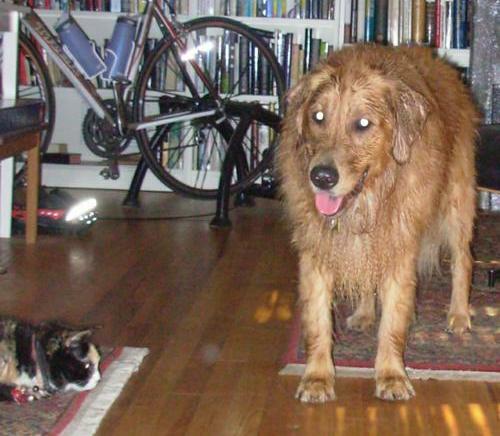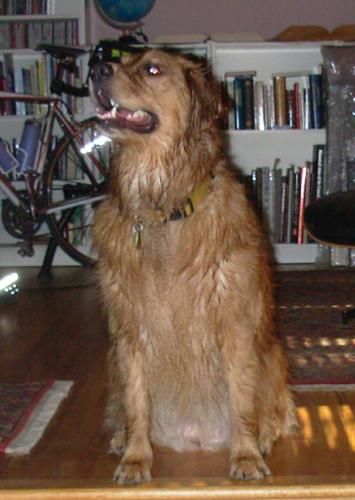 19 July 09
Getting clean at a charity dog wash!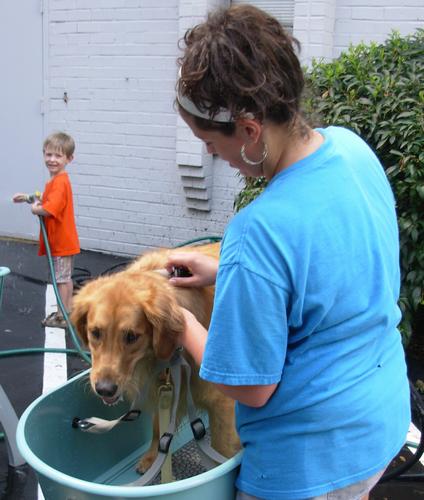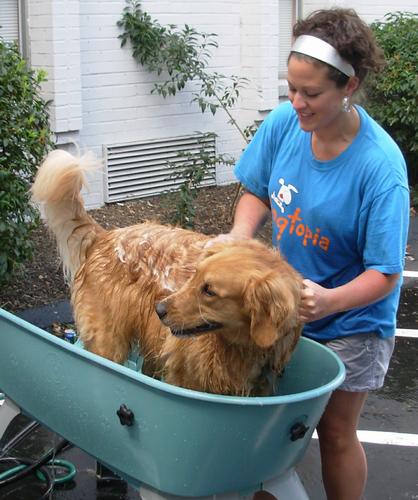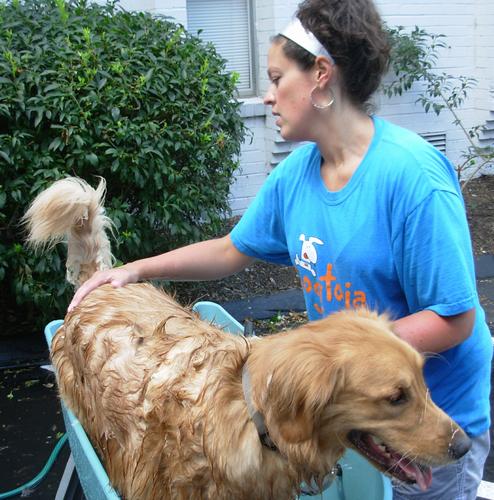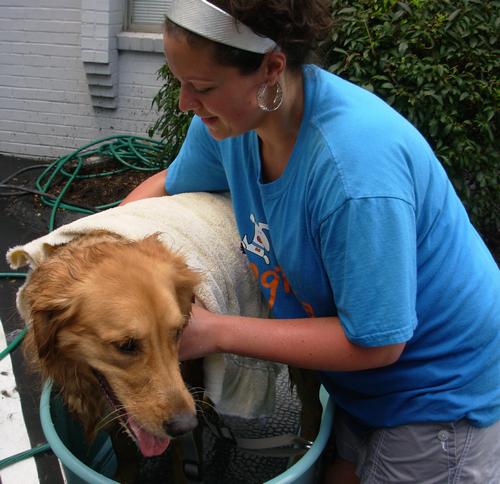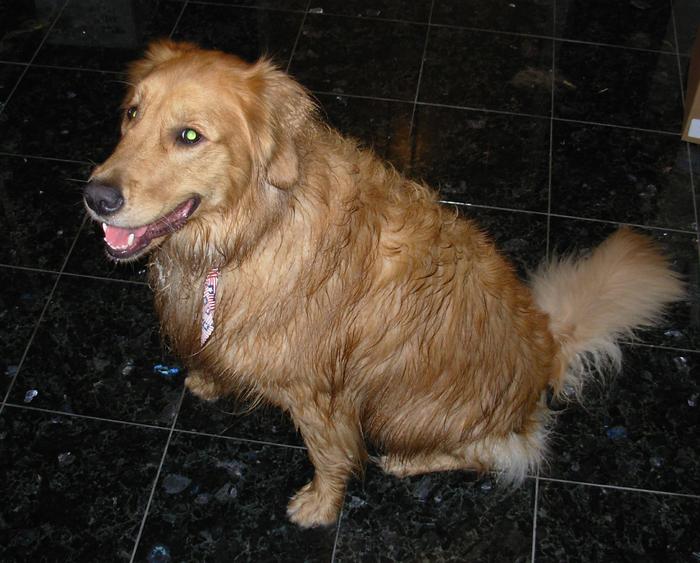 4 Jul 09
What a tail!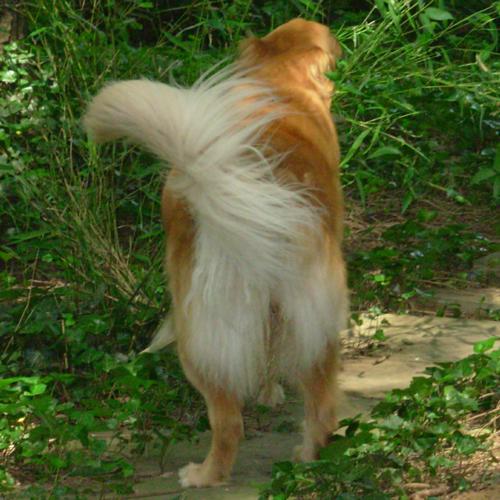 Please please please throw the ball!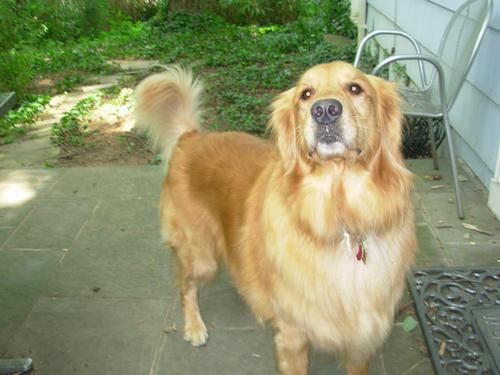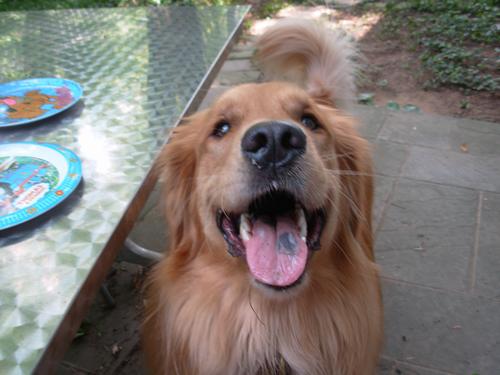 Mar-Apr 09
Sooooo cute!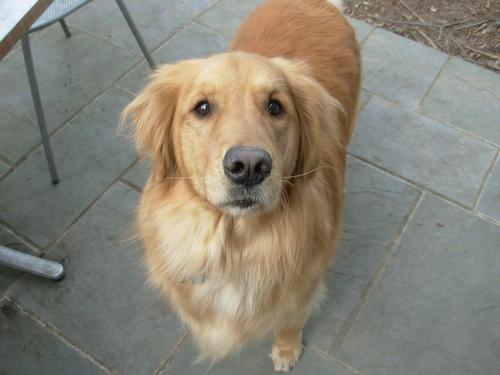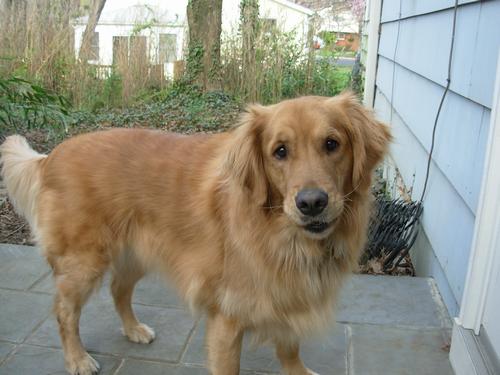 2 Mar 09
Playing fetch in the snow!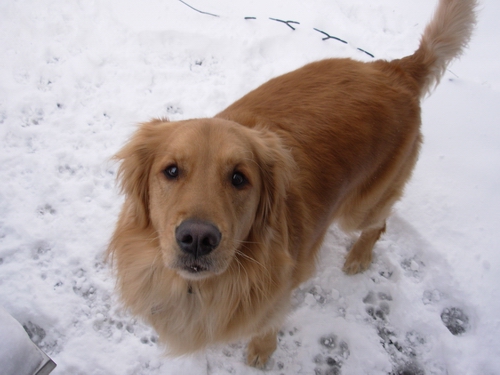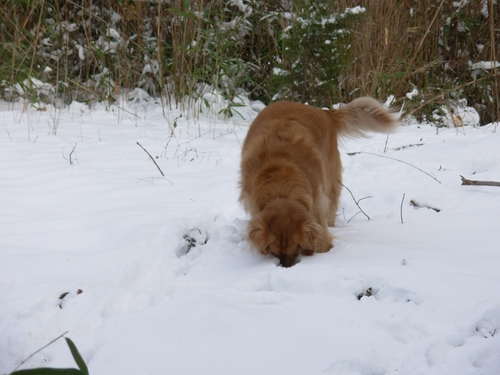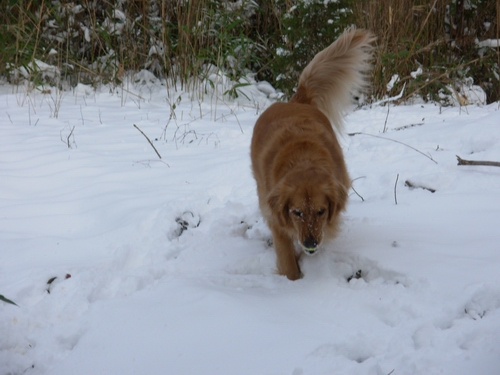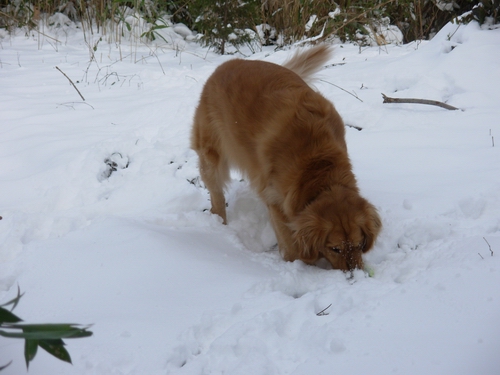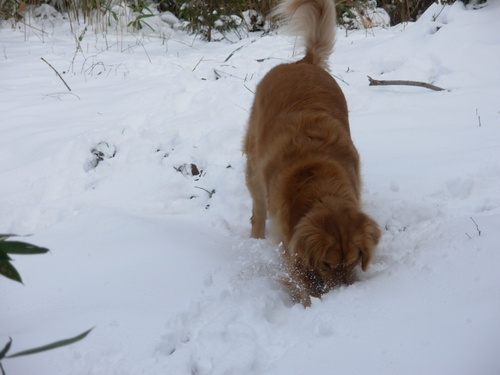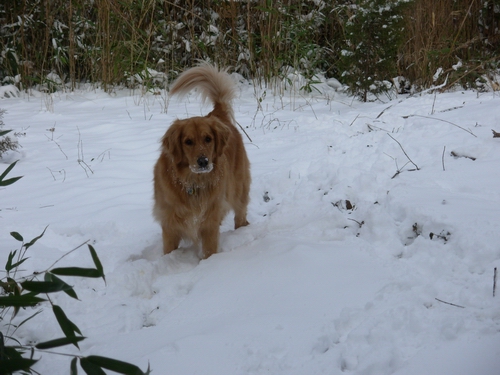 25 Dec 08
Xmas!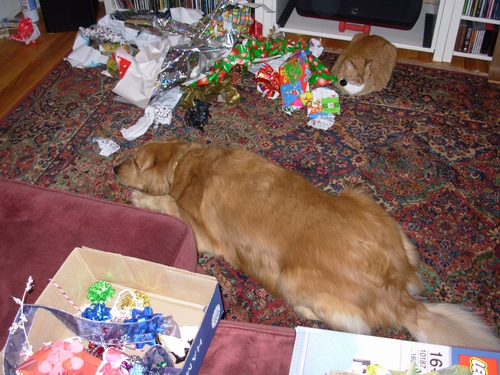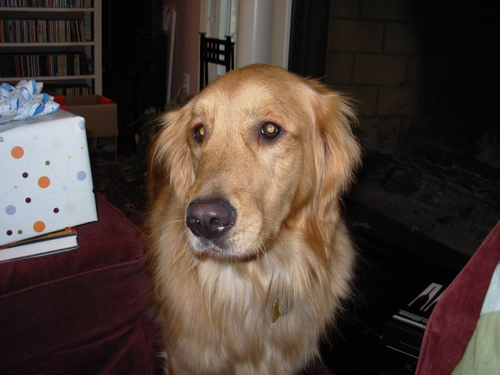 Oct 08
Scout has taken to trespassing in Emma's crate, much to Emma's distress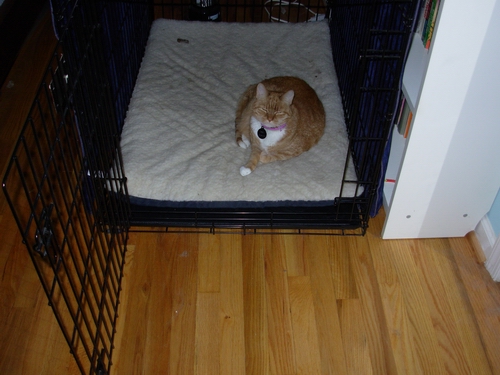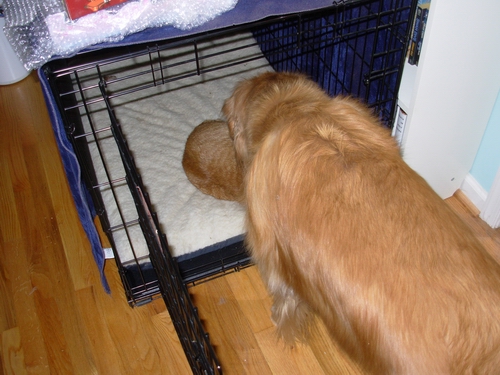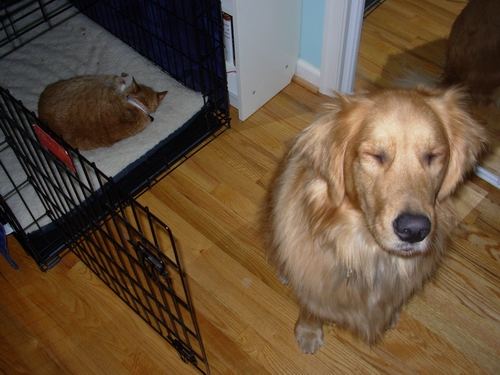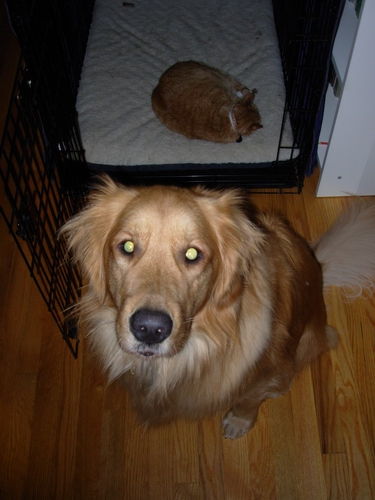 Oct 08
Trying one of the new rugs, on the stripped middle room floor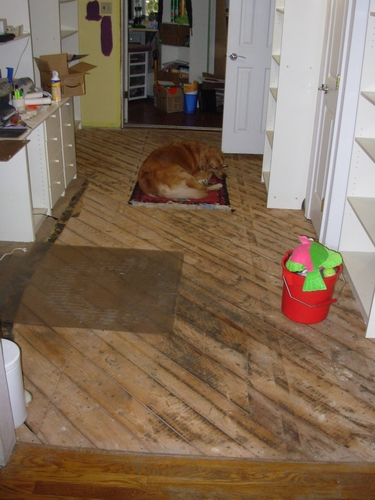 While our house floors were being refinished, we all camped out in a pet-friendly hotel for 4 days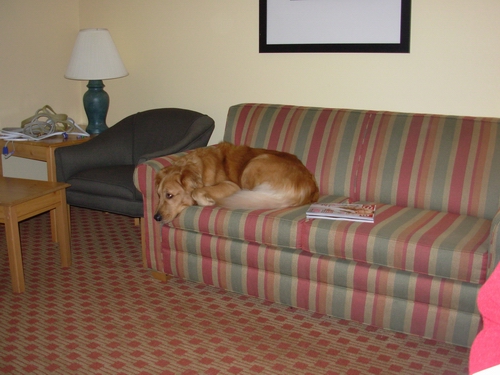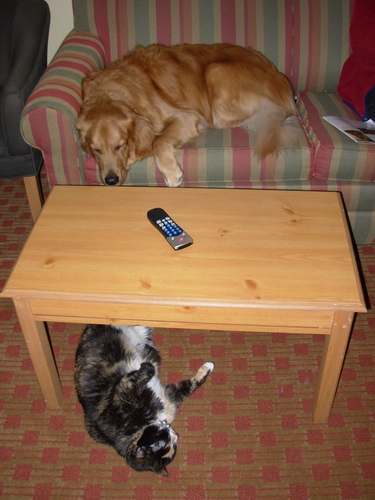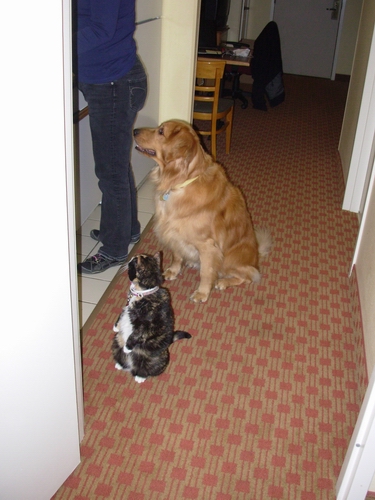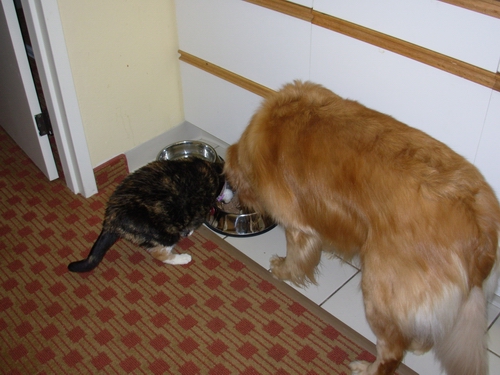 Playing fetch down the length of the "suite"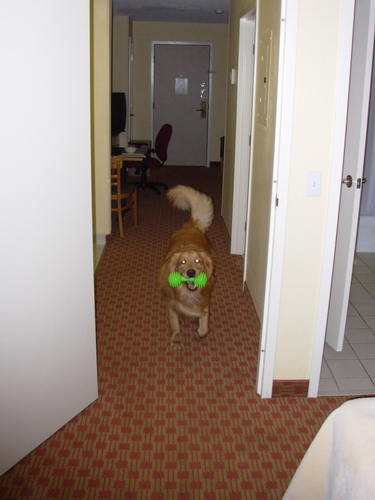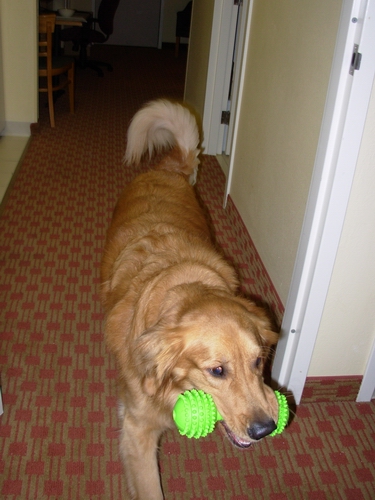 Apr 08
Julie & Emma meet Monte at the Metro
Julie lets Emma run to meet Monte, which she does very fast!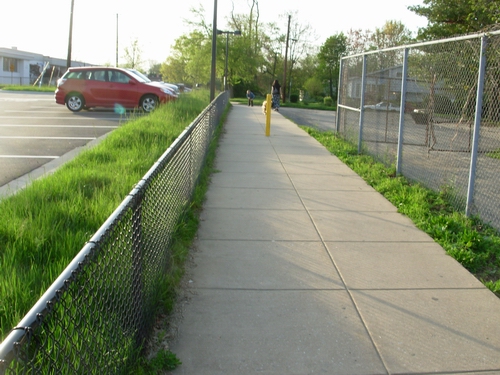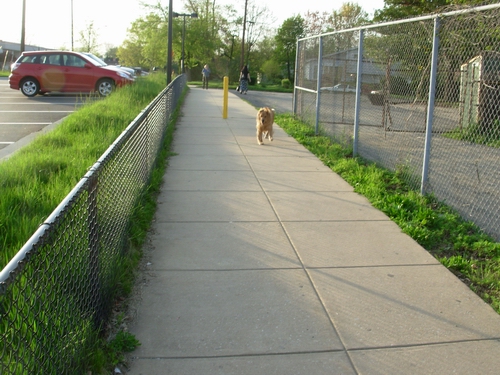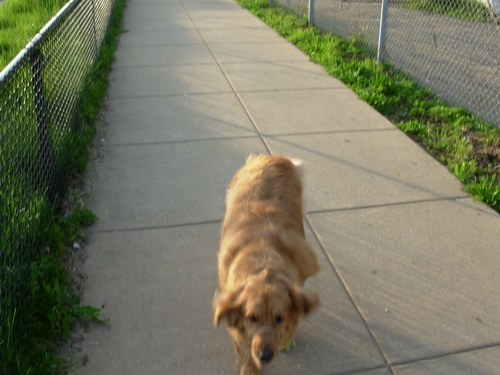 Jan-Nov 08
Sooooo cute!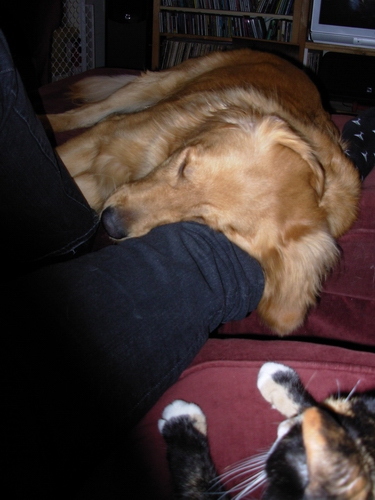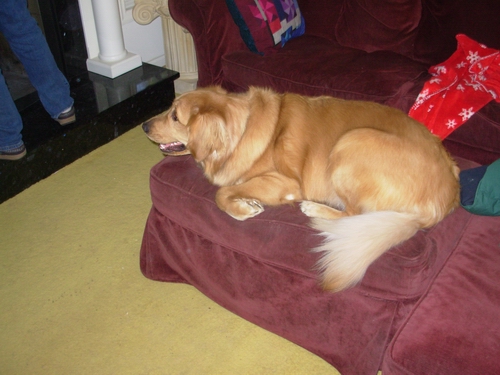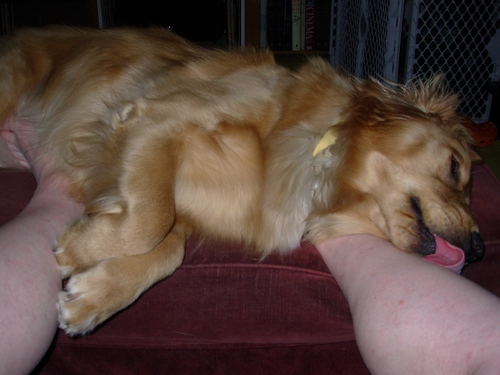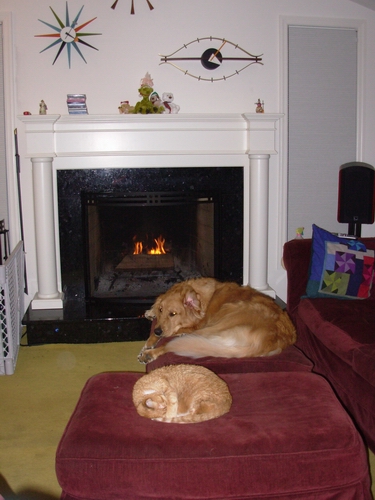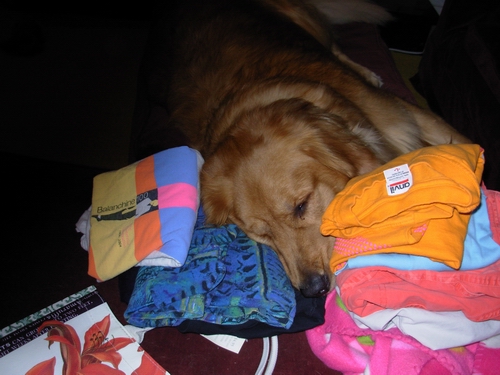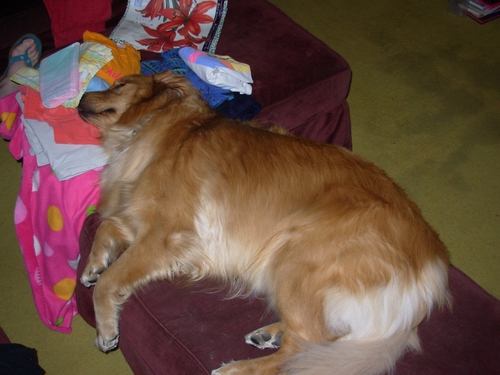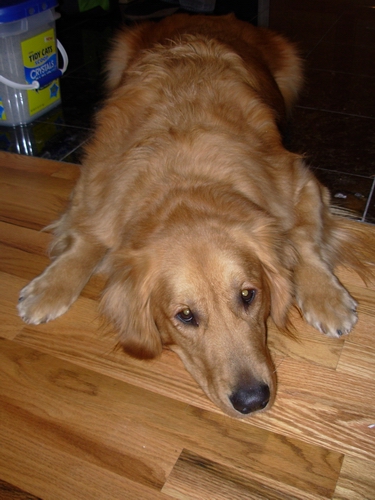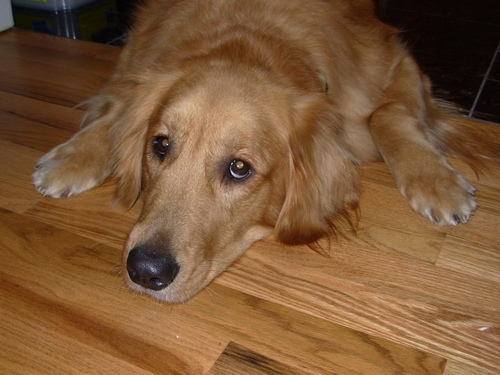 25 Dec 07
Xmas! Lots of pix because Joseph was here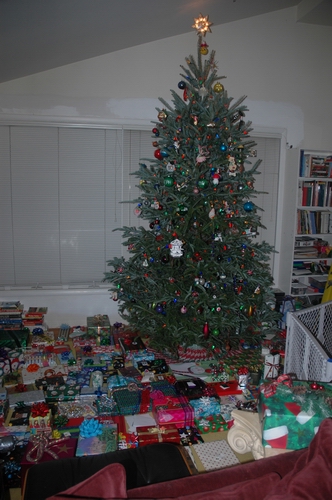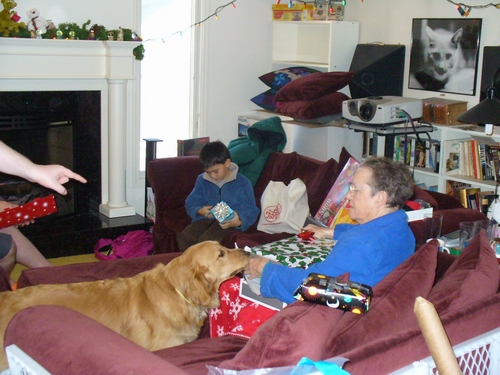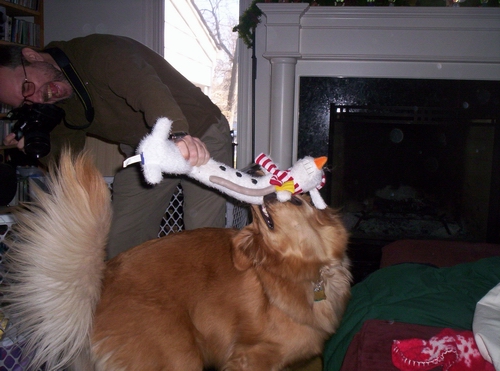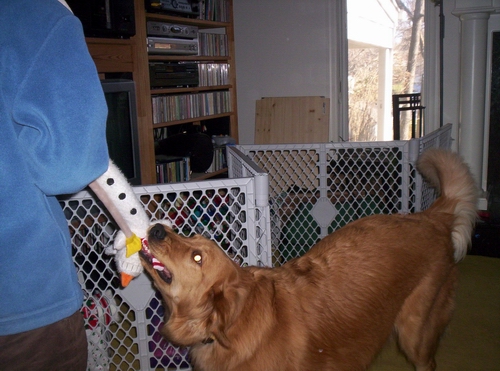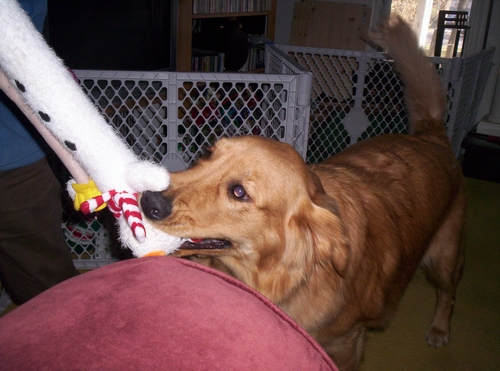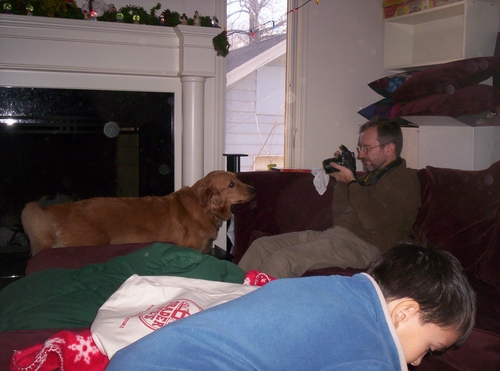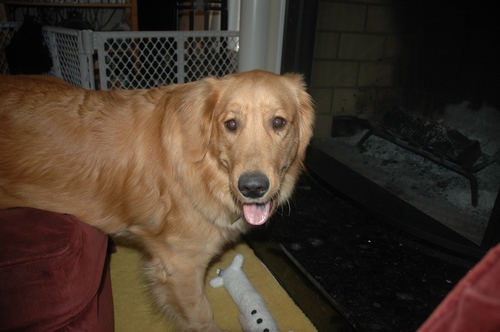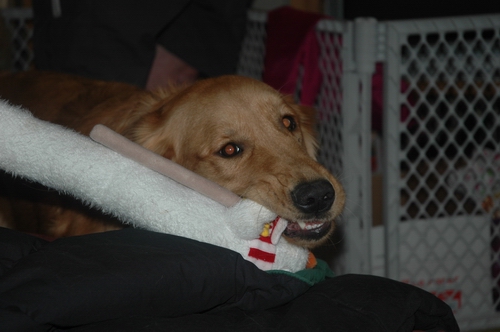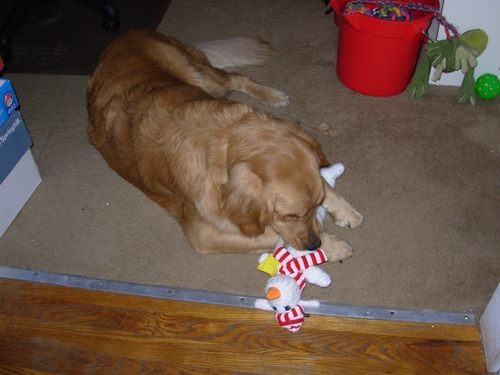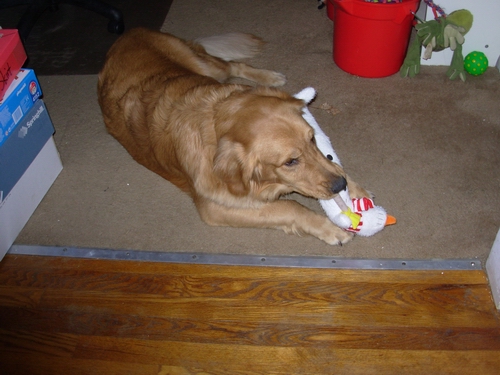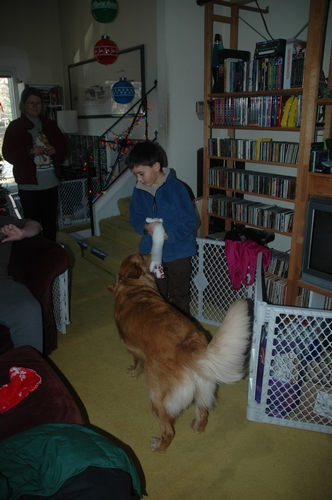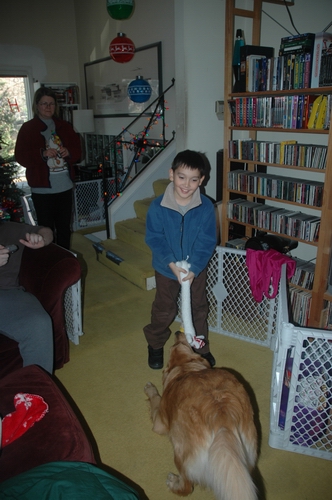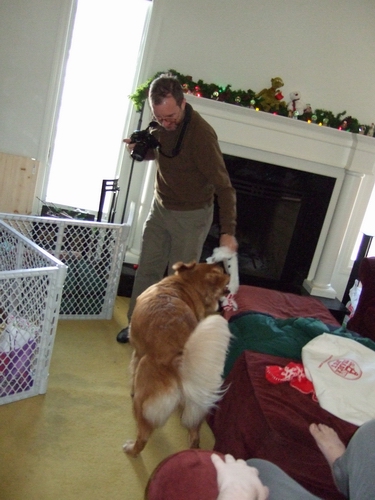 5 Dec 07
First snow! Hmmmmmmmmm, tasty!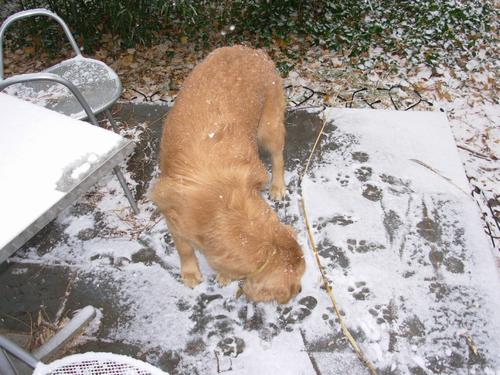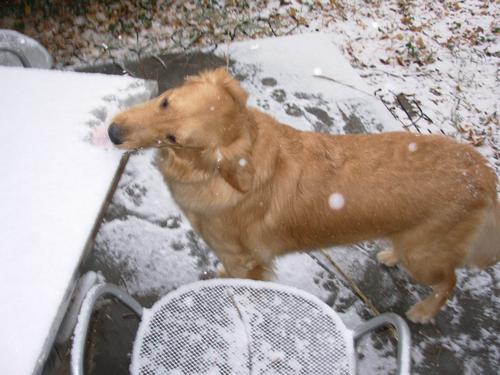 27 Nov 07
New toy: AirDog donut!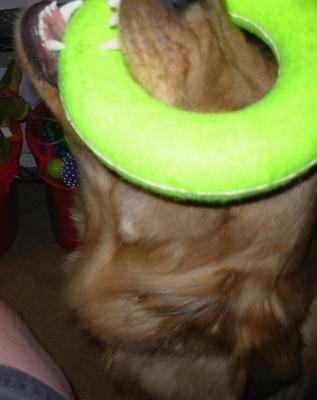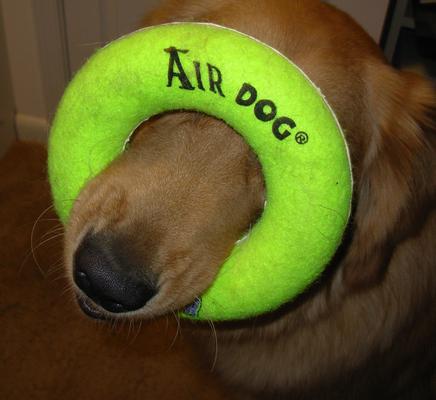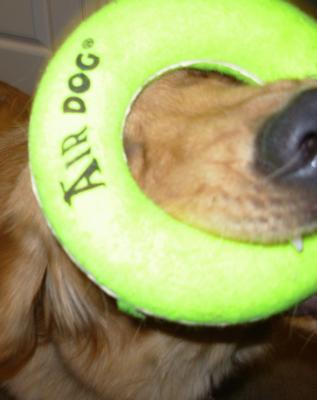 3 Nov 07
Molly & her progeny reunion!!
This is Molly ... hmmmm, wonder what she's looking at ... oh, yeah, the ball!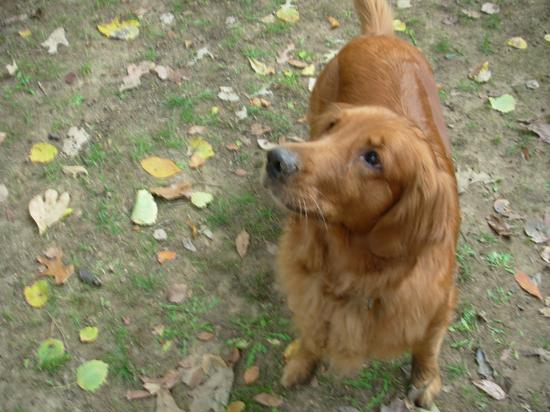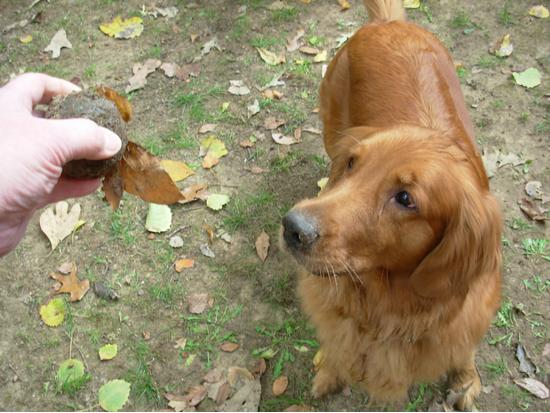 Beautiful Goldens everywhere!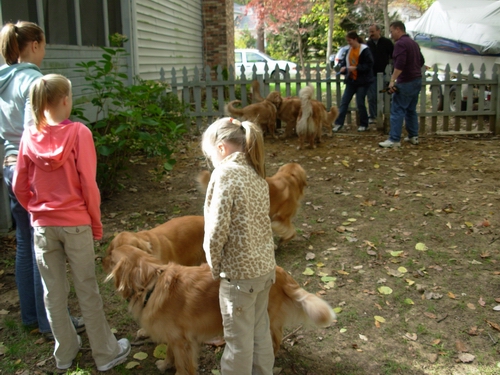 ("Hey, you guys all smell familiar, wonder why that is...?")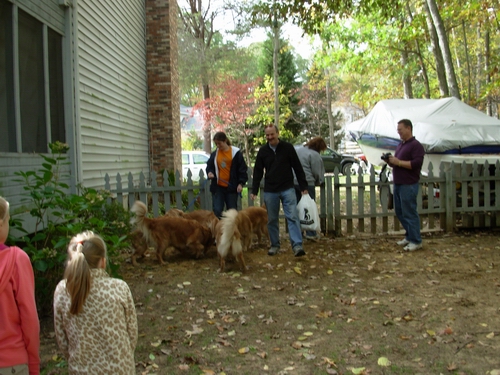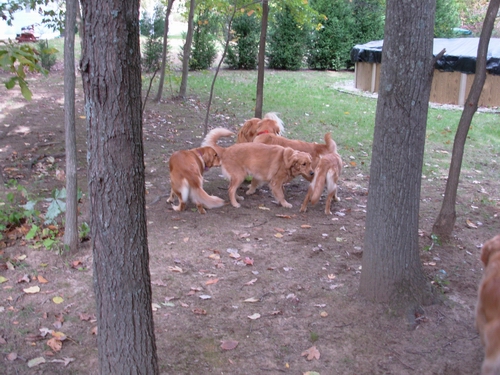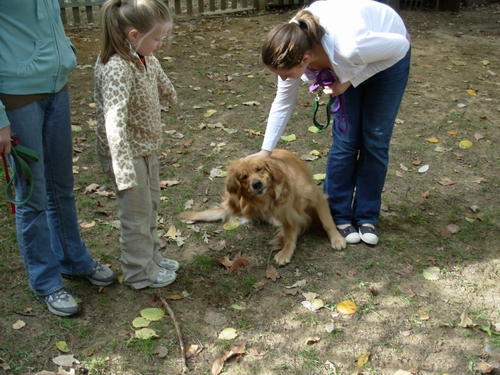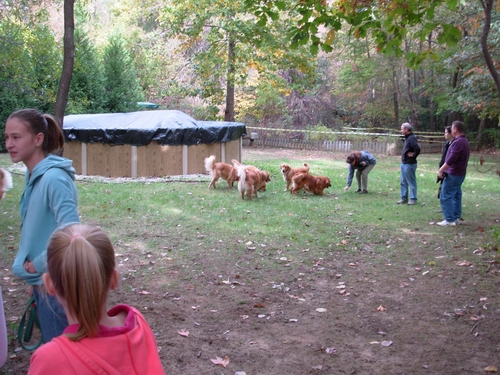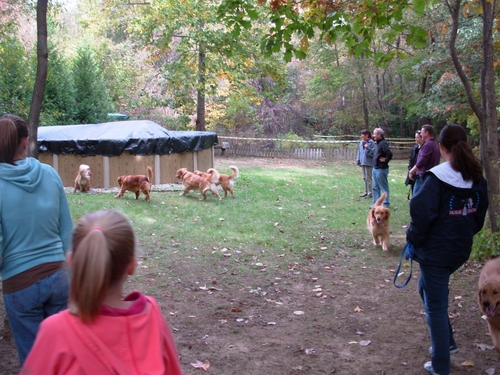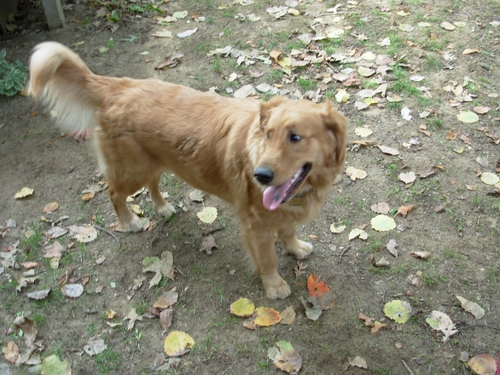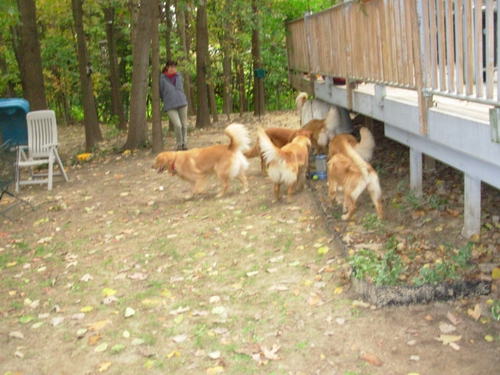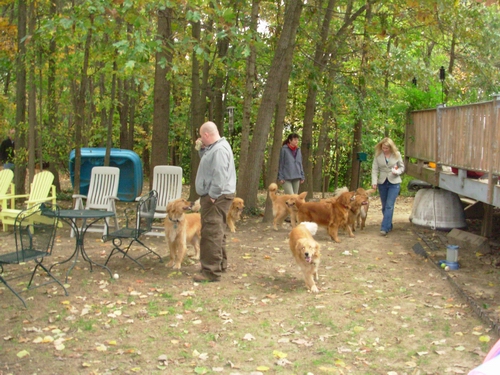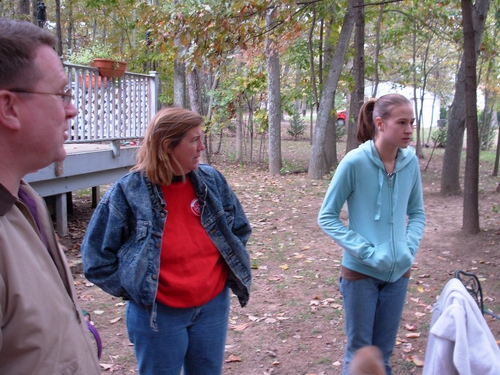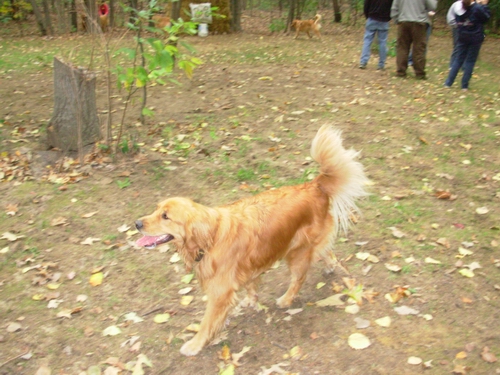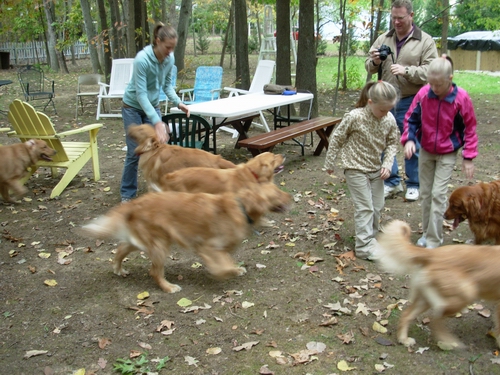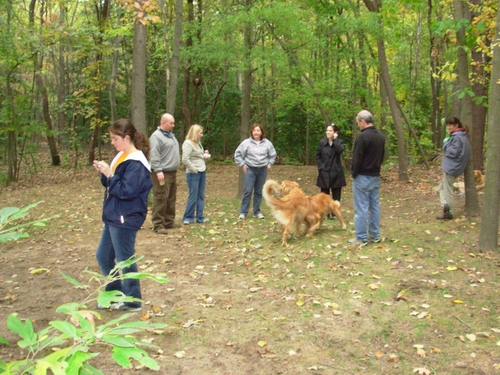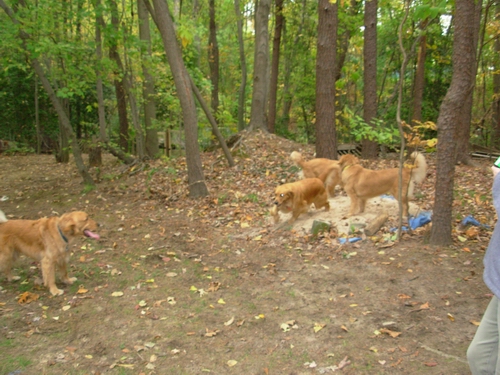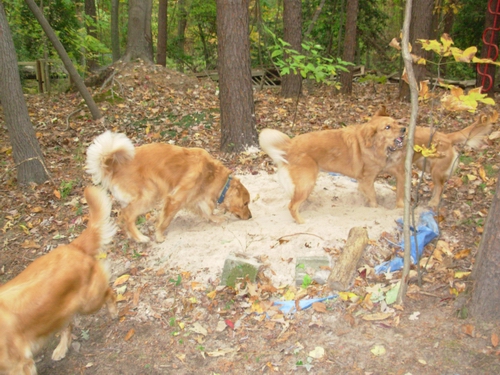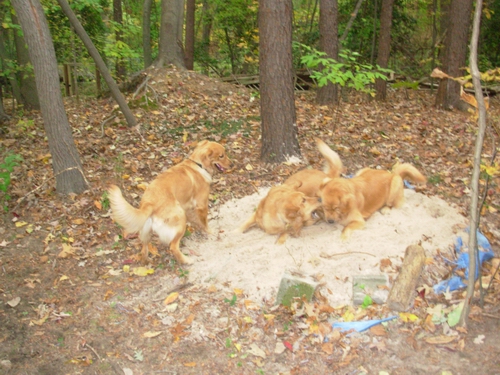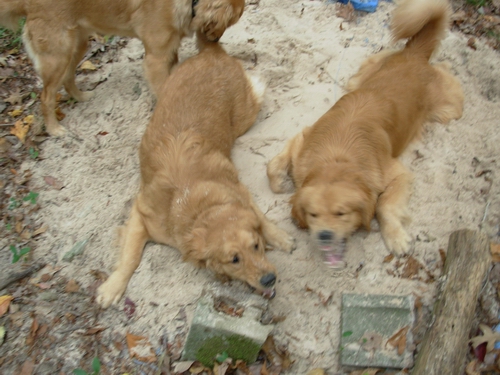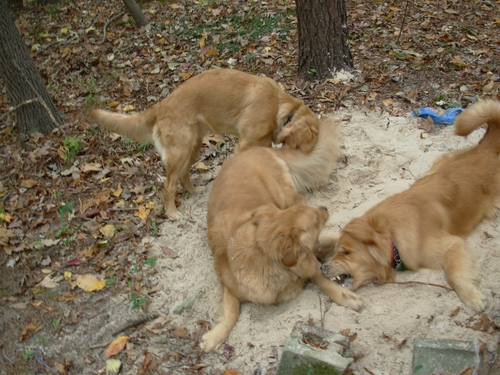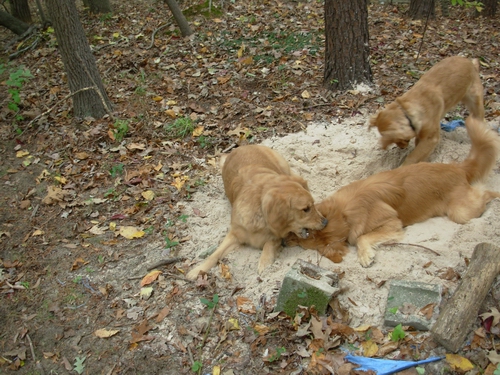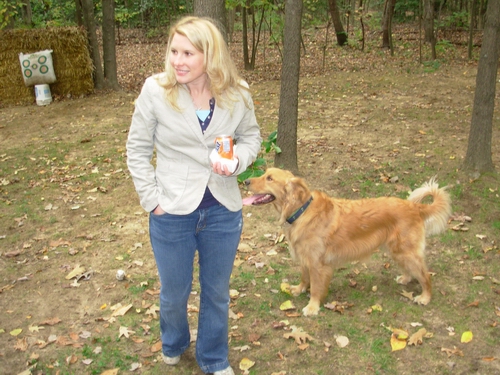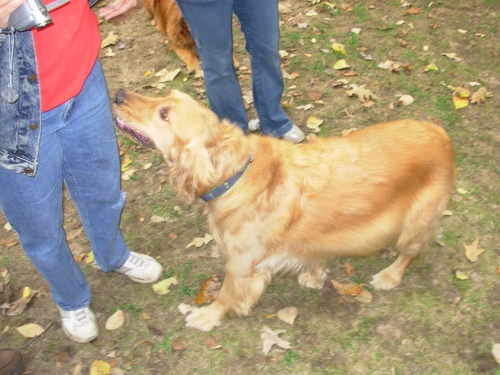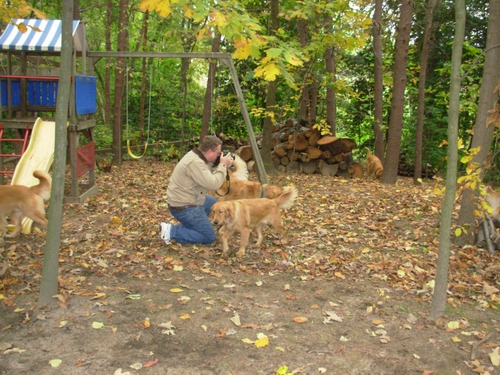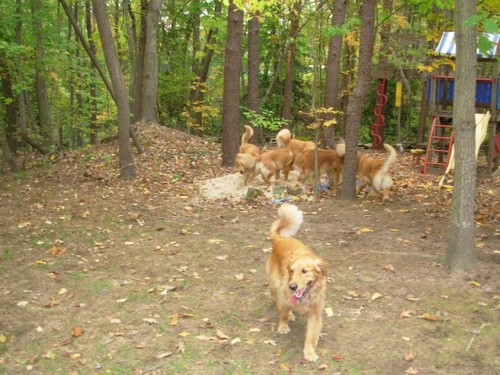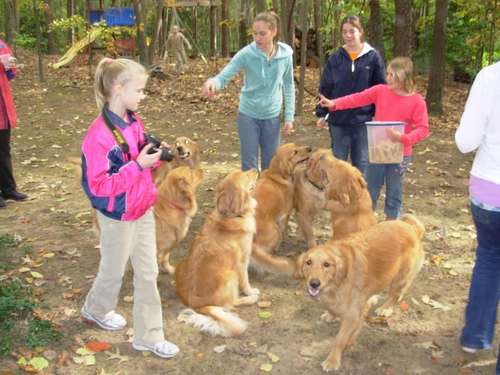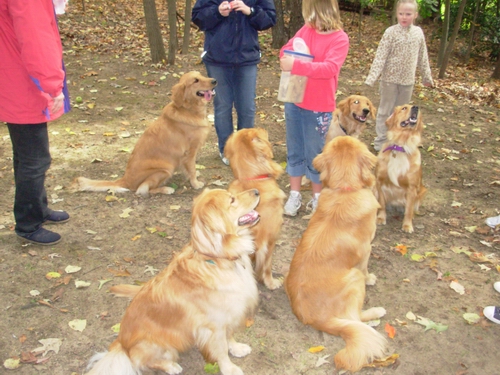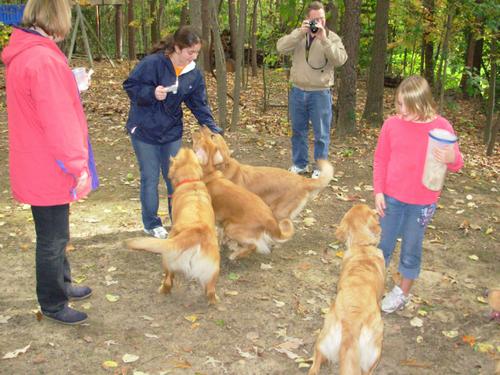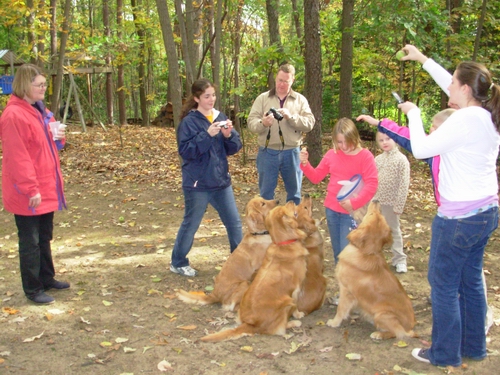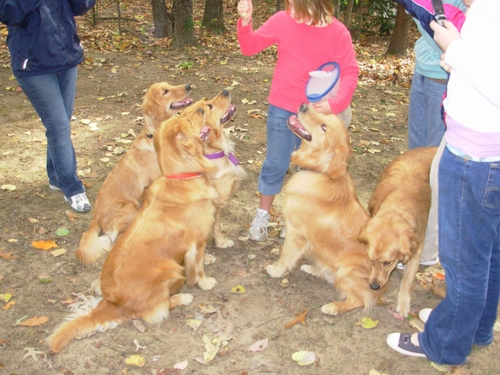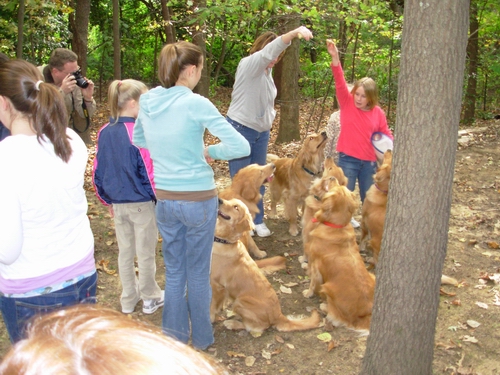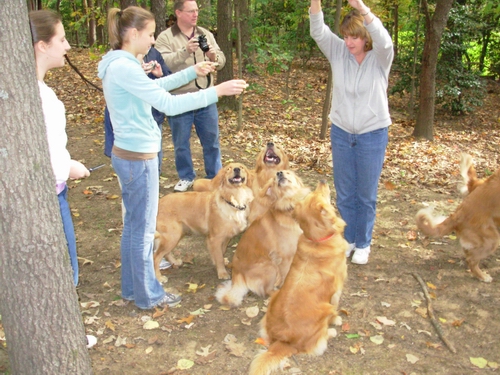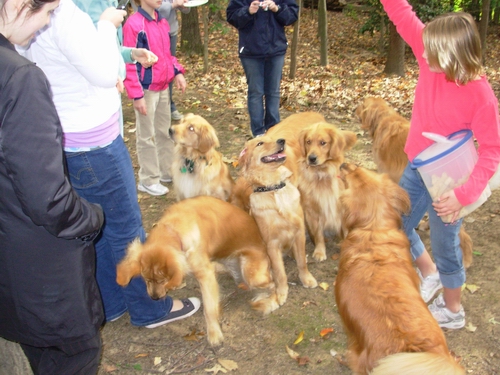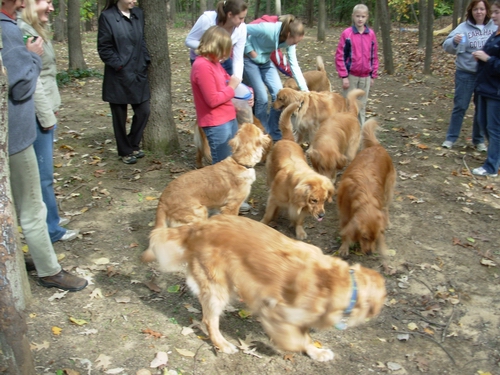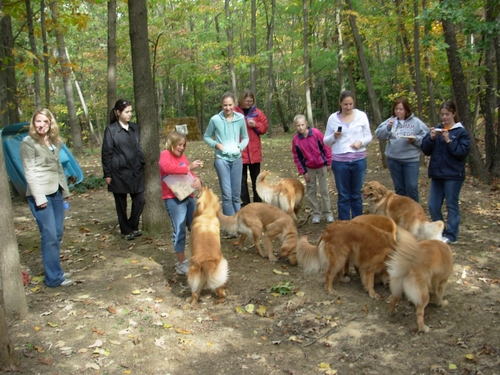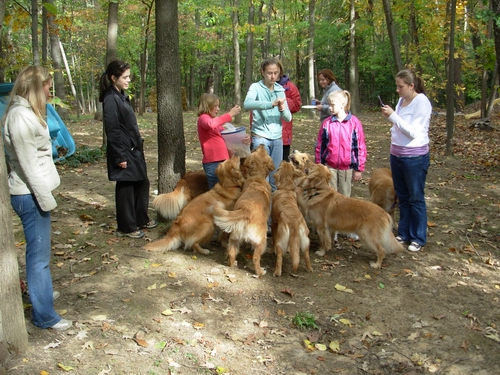 Emma and Ginger frolicking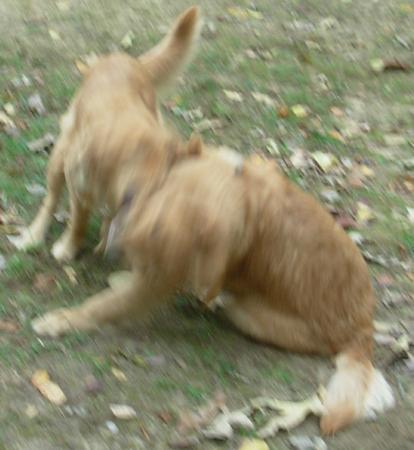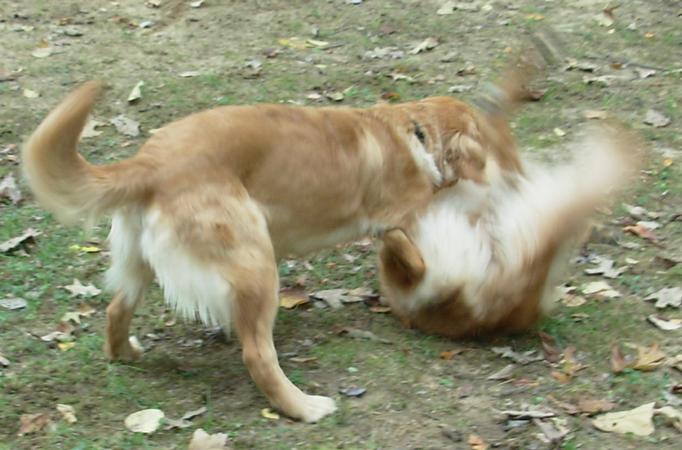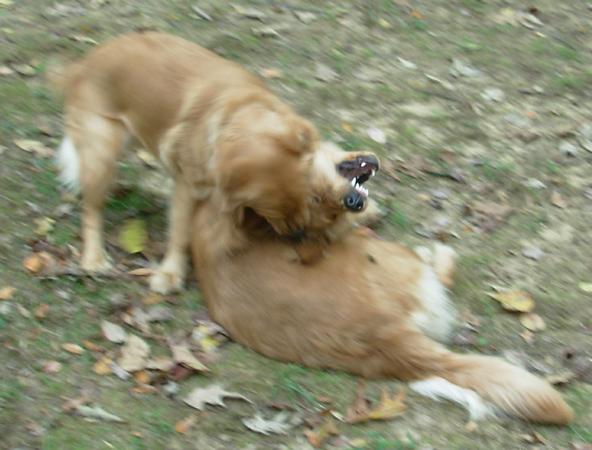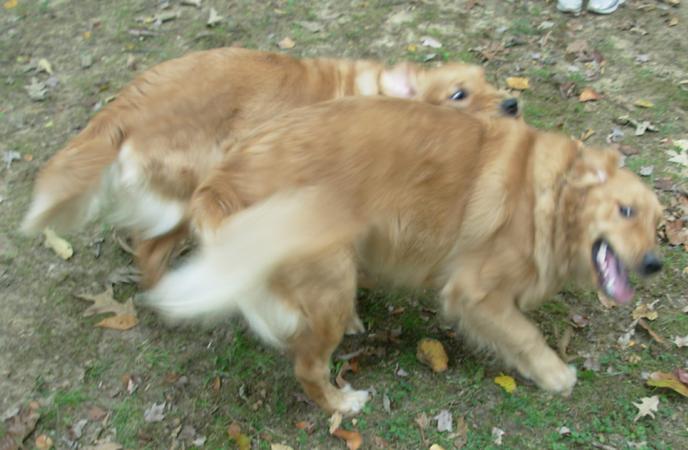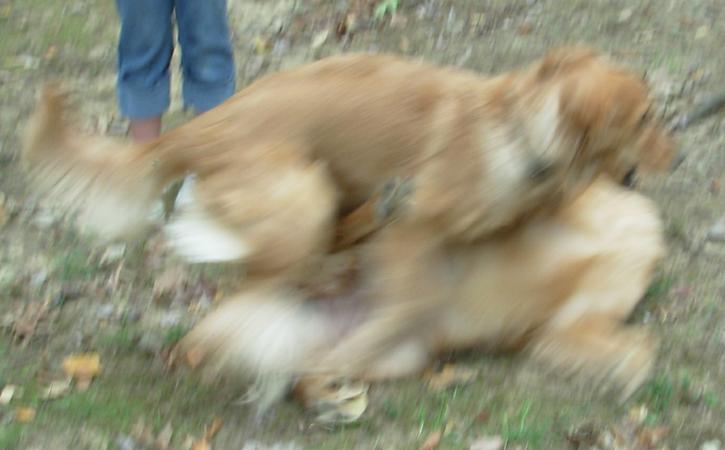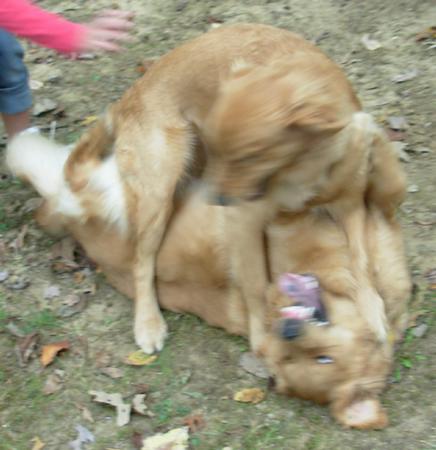 30 Sept & 20 Oct 07
Soooooooo cute!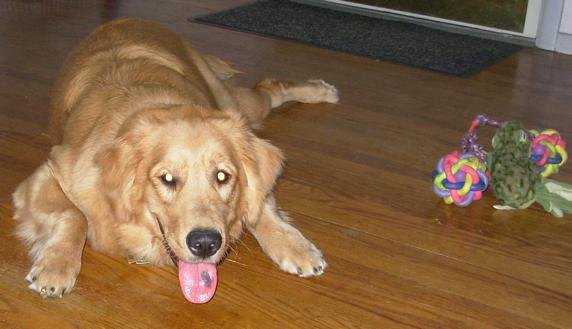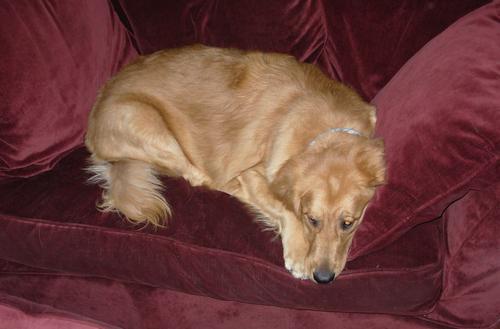 Helping with the vacuuming!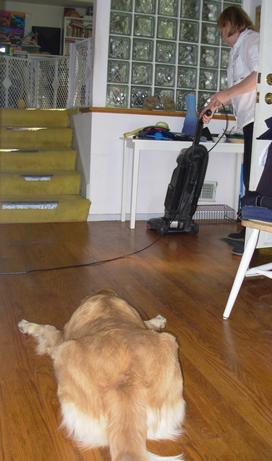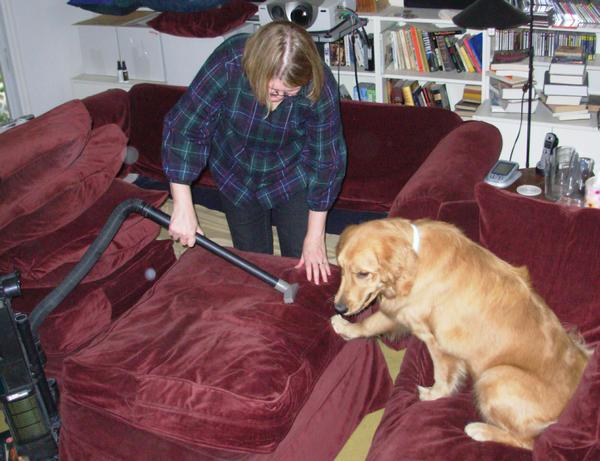 26 Sept 07
Emma sharing her water and food with Gem...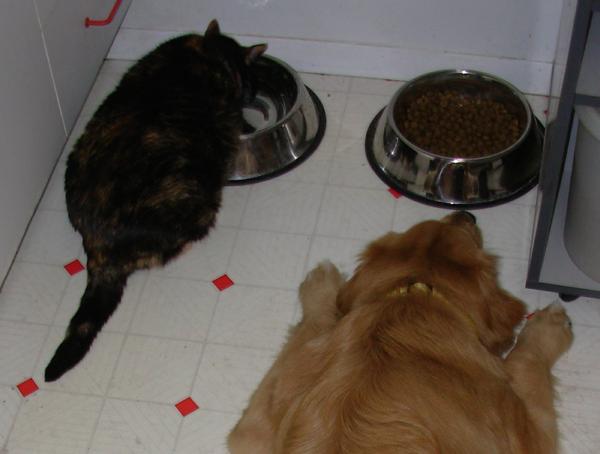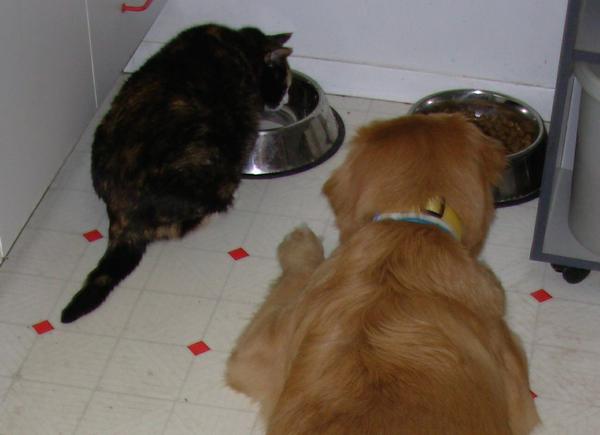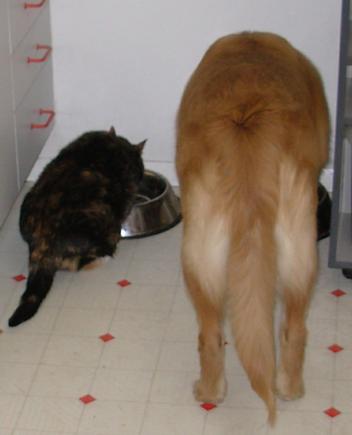 23 Sept 07
Emma looking through the kitty-door in the bathroom...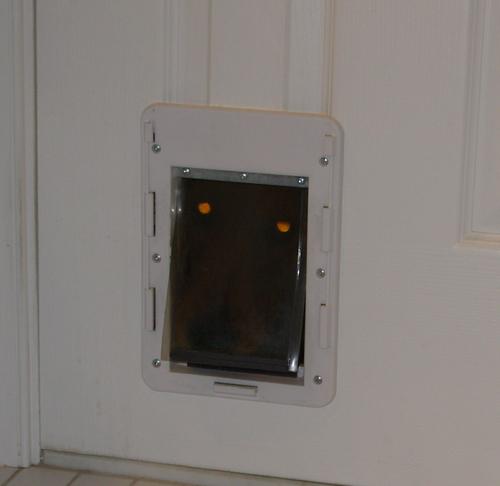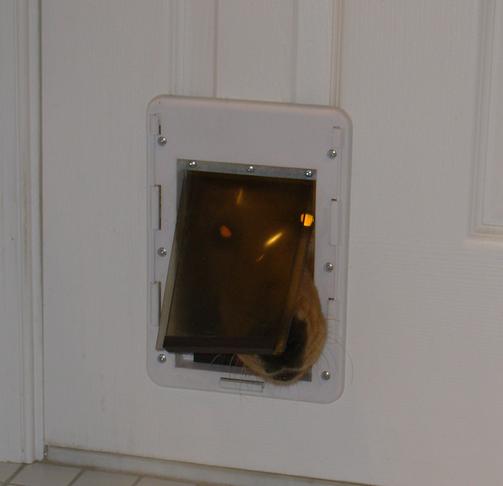 23 Sept 07
Playdate with Sadie!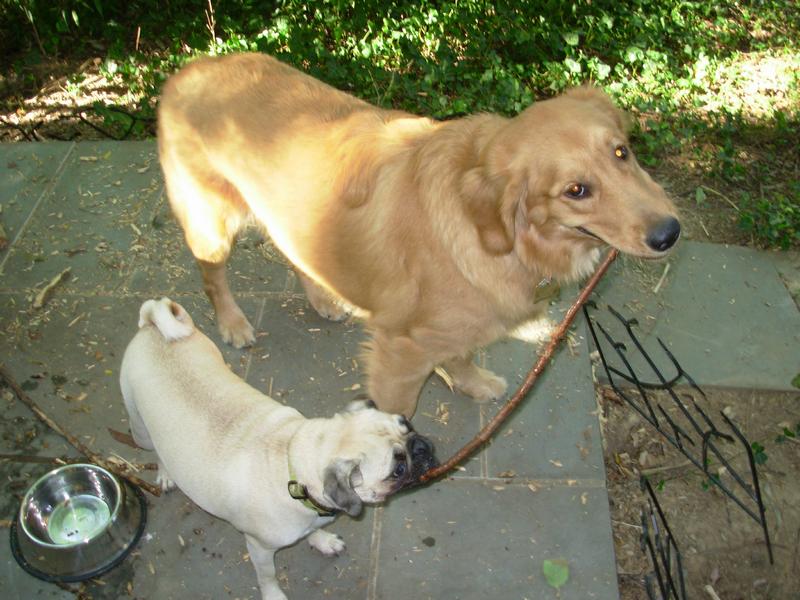 16 Sept 07
First fire in the fireplace this Fall
And the 1st time she's gotten onto the ottomen
(which we recently started encouraging her to do)
and actually relaxed and fallen asleep!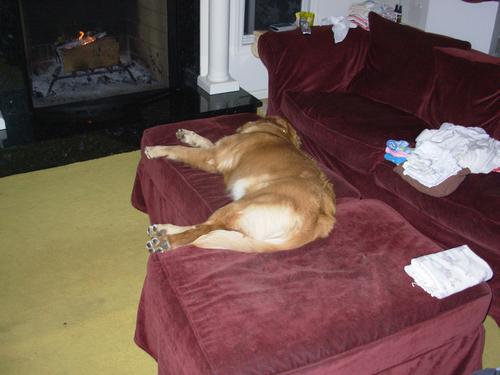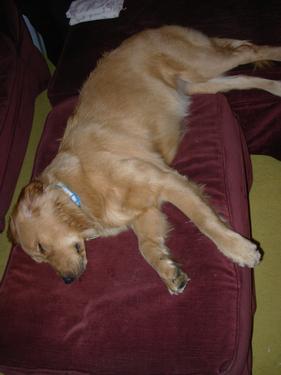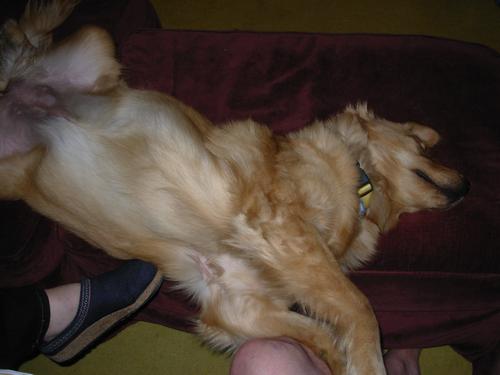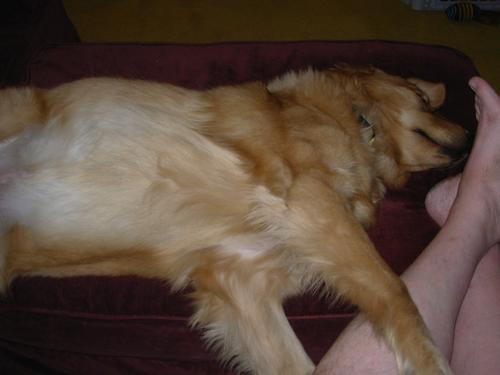 8 Sept 07
"Doggie Dip Day" at local public pool!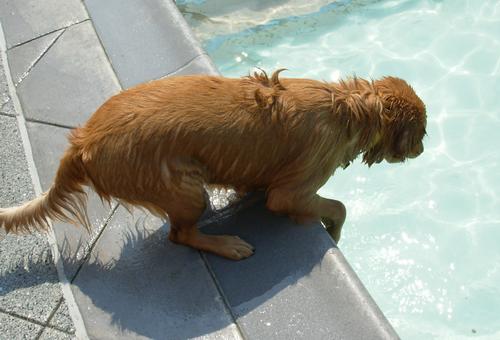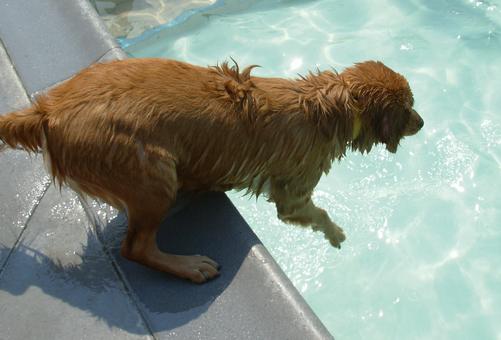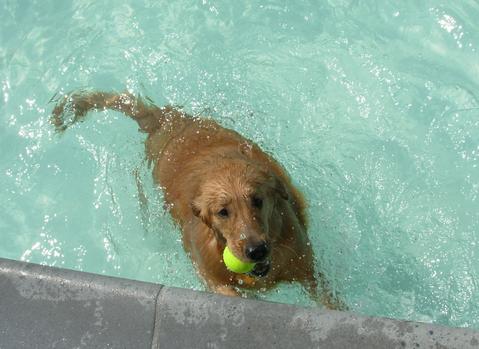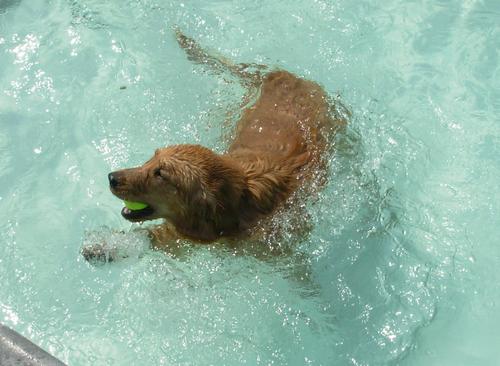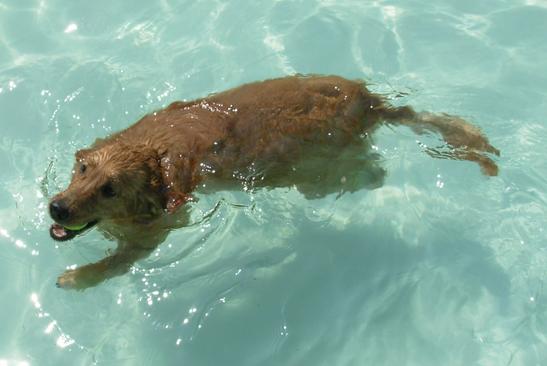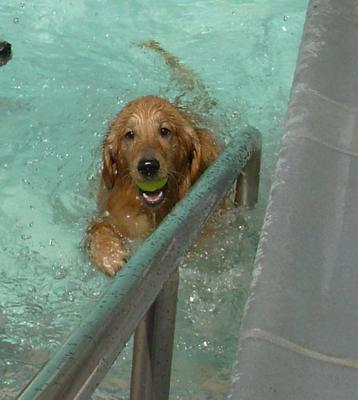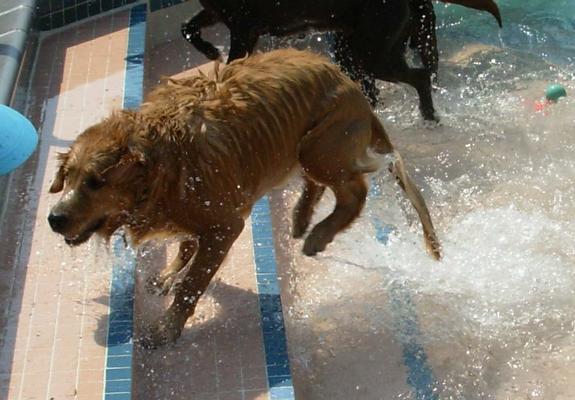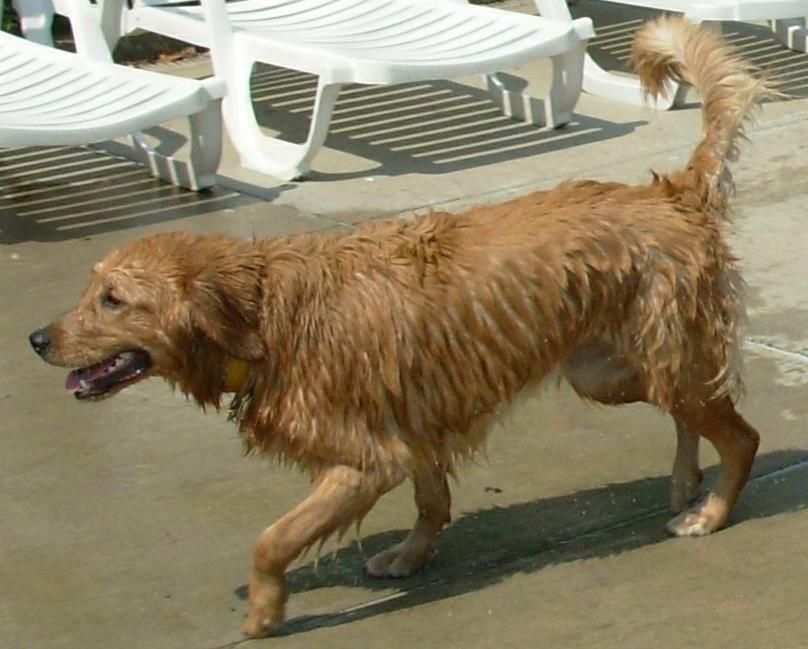 Click here to see pix from her first six months!